ONLINE COURSE – NOVEMBER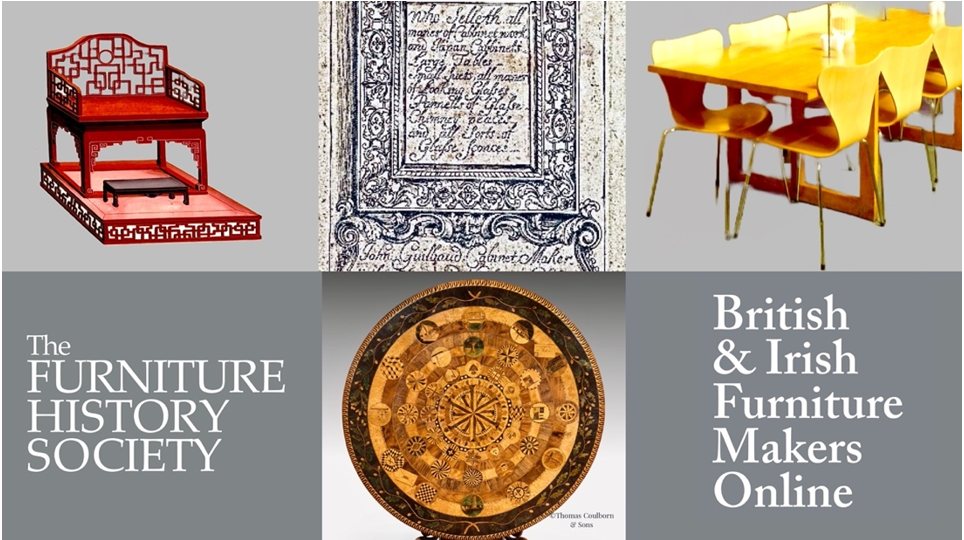 BRITISH FURNITURE MAKING AND THE GLOBALISED TRADE
Join us every Wednesday throughout November, when British and Irish Furniture Makers Online (BIFMO), as part of the Furniture History Society, is offering an online course on Zoom to examine how methods and ideas about furniture making have been transmitted between countries from the seventeenth to the twentieth century.
Some speakers will consider how methods and designs in Britain were influenced by immigration to this country, while others will look at the impact of British furniture makers who emigrated to other countries such as the United States. These presentations will include a wide variety of fine examples of craftsmanship, from silver furniture in the seventeenth century to Ralph Turnbull in nineteenth century Jamaica and through to Arne Jacobsen in the twentieth century.
Each week the session will start at 4.30pm (GMT) and conclude at 7.30pm (GMT). Please note that for the first week only, our US friends on the East Coast will be 4 hours behind the UK. Weeks 2-5 will revert to the usual 5-hour difference. Every session will be approximately 3 hours with a 15-minute comfort break about halfway through each weekly programme. DON'T WORRY if you are unable to attend the event live, as the event will be recorded and every ticketholder will receive a link to the relevant recording.
It is possible to book individual weeks but you will benefit from a discount if you book all 5 sessions together. FHS and ECD members benefit from a further discount on all tickets.
For further information about the presentations and the speakers or to purchase tickets please click here to go to our Eventbrite page. If you have any questions, please email Ann Davies at bifmo@furniturehistorysociety.org.
IMAGE CAPTION: Design for export furniture (ca. 1800) by an anonymous Chinese artist.  Watercolour over graphite.  ©The Met. Museum, N.Y. ; detail of a John Guilbaud trade card c. 1693-1712 ©Museum of the Home; chairs in the dining room at St Catherine's College, Oxford (1962) by Arne Jacobsen ©A. Davies;Jamaican inlaid centre table (c. 1846-51) by Ralph Turnbull ©Thomas Coulborn& Sons.