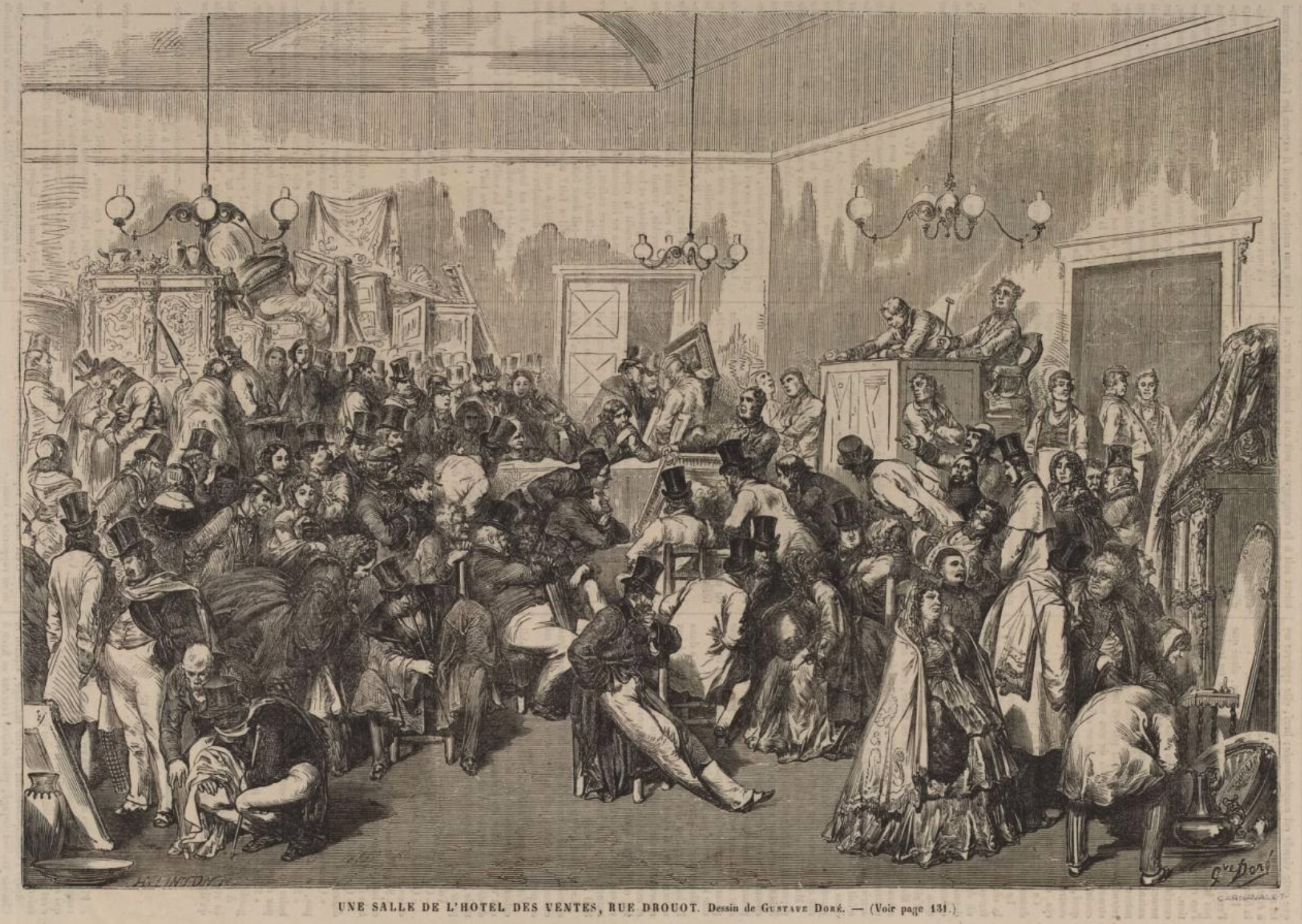 The Society for the History of Collecting 
Invites you to its Online Lecture 
Collecting Antiquities in France in the 19th century: the importance of the study of auction sales 
by Cécile Colonna
Tuesday 14 December at 
7:30pm CET // 6:30pm GMT // 1:30pm EST // 10:30am PST
The collector of works of art, original in his path, peculiar in his tastes, unique for his collection, is most often studied as a singular individual through a biography, precisely retraced. The act of collecting is nevertheless a social practice, inscribed in a network that continues to build it. In the nineteenth century, the auction house is one of those places where works circulate and where are built the multiple cross paths of anonymous or renowned collectors. The program "Register of antiquities' sales in France in the 19th century" ", initiated in 2011 by Institut national d'histoire de l'art and the Louvre, offers a systematic study of sales of archaeological objects in Paris. Thanks to a critical analysis of sales catalogs as well as various sources of archives (including sales records drawn up by the auctioneers), a lot of information is collected on the works and their price but also on the sellers and the buyers. The enrichment of a common and accessible database makes it possible to cross the information on works, prices and people. The visualization of  data makes it possible to map the movements of the works in Europe from their discovery point to their different owners, the fluctuations of the prices of the collected works, but also to identify networks of collectors.
Cécile Colonna is scientific advisor at the Institut National d'Histoire de l'Art (Paris) since March 2017 for the research field History of Ancient Art and Archaeology.  She has published several books and numerous articles on ancient art and on the study of antiquarianism and antique collections. The last two exhibitions she curated were De Rouge et de Noir, les vases grecs de la collection de Luynes at the BnF, musée des Monnaies, médailles et antiques (2013-2016) and The Berthouville Treasure and Roman Luxury, in partnership with the Getty Museum, which has been held in several museums in the United States since 2014 and came to the Musée départemental Arles antique in 2017.
Members will receive a flyer with the link to the talk at least two days before the event.
Nonmembers should register by emailing: events@societyhistorycollecting.org