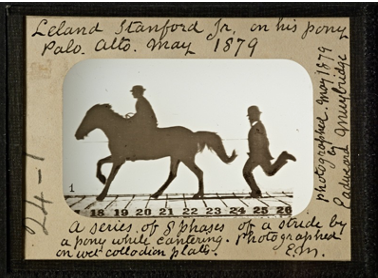 The West Coast Chapter of the Society for the History of Collecting
Invites you to its Online Lecture
The Spirit of Innovation: Photography and New Media at  Stanford University's Cantor Arts Center
by Maggie Dethloff, Assistant Curator of Photography and New Media
Iris and B. Gerald Cantor Center for Visual Arts at Stanford University
Thursday, 2 December at
12pm PST // 3pm EST // 8pm GMT // 9pm CET
Opening within three years of Stanford University, the Leland Stanford Junior Museum (now the Cantor Arts Center) was integral to the Stanford family's vision to memorialize their son Leland Jr.—a budding scholar and collector—with an institution of higher learning. Eadweard Muybridge's innovative motion study photography begun on the Stanford's Palo Alto Stock Farm comprises a core collection within the museum's holdings of photography and embodies the spirit of innovation of the University and the region. This talk, focusing on Muybridge, the photography collection, and the museum's nascent efforts in collecting new media, will discuss the museum's history as it relates to the opportunities and challenges of collecting with innovation in mind.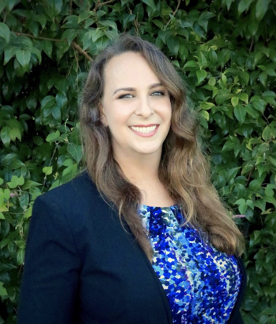 Maggie Dethloff oversees the Cantor Arts Center's collections of photography and new media. With a focus on 20th and 21st century American photography, her research is concerned with ways photography, film, and digital media reflect, shape, and respond to contemporary life, and she is invested in exploring the potential, and potential limits, of related materials and techniques. Most recently, Maggie coordinated the Cantor's presentation of the traveling exhibition When Home Won't Let You Stay: Migration Through Contemporary Art. Maggie holds  a PhD in Visual Studies from University of California, Irvine and is the author of the exhibition catalogue PHOTOdocument: Twentieth-Century American Photography and Found Text.
Members will receive the link to the talk at least two days before the event.  Nonmembers should register by emailing events@societyhistorycollecting.org
Image Credit: Eadweard Muybridge (American, 1830–1904), Leland Stanford Jr. on his Pony "Gypsy" from Attitudes of Animals in Motion, 1879. Glass positive, collodion on glass lantern slides;2 1/8 x 3 in. Cantor Arts Center; Stanford Family Collections, JLS.13859.
Headshot Photo Credit: Heather Joy Layton