The Seminar for Collecting and Display invites you to its seminar
on Monday, 3 October, at 6 p.m BST
IN PERSON OR ON ZOOM
Angelica Groom will speak on
Collecting and Display of Zoological Curiosities at the Medici Court in Florence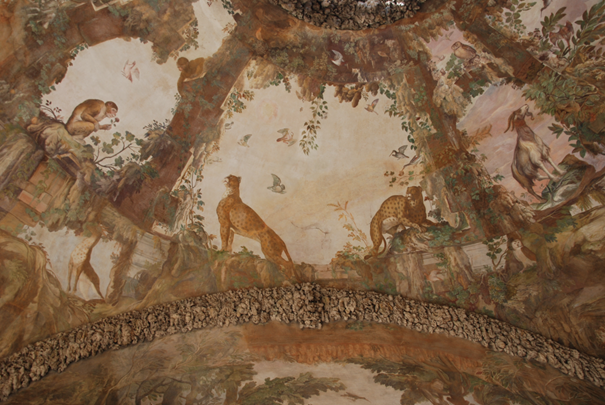 Abstract:
The collecting of zoological rarities during the early modern era played a significant role in the self-fashioning of the courtly elite, both in Europe and beyond. The Medici family, from the beginning of their reign in 1532 as Dukes of Florence and from 1569 to 1737 as Grand Dukes of Tuscany, were enthusiastic collectors of rare fauna. This paper will focus specifically on these collecting practices and on the display of animals within the setting of the Florentine court. Collecting interests varied among different members of the Medici regime and tracing these interests across the lifespan of the dynasty will highlight both the changing priorities in the display of the zoological collection and shifting attitudes towards animals more broadly.
The Medici rulers collected and displayed animals in various forms: animal parts and taxidermied specimens formed part of the  Wunderkammer collections and were exhibited alongside other  exotica in various designated settings of the court, including the  Tribuna at the Uffizi and the Guardaroba (now known as the Map Room) of the Palazzo Vecchio.
Animals, especially exotic fauna imported into Europe from distant parts of the globe (Africa, Asia and the Americas), were also collected in living form. Their procurement was achieved by diverse means:  animals entered the collection in the form of gifts, or they were sourced via agents who were stationed in various European port cities, such as Venice, Seville or Amsterdam, where exotic commodities were being traded. The species that survived the ordeal of long sea and land voyages were destined to be displayed in the two mini zoos established by the Medici family – the Seraglio de Leoni near San Marco, and the later Serragliodeglianimalirari in the Boboli Gardens, as well as in the paradisical settings of the Medici's magnificent gardens, located in and around Florence.
Biography:
Dr Angelica Groom is principal lecturer in the School of Art and Media and on the programmeof History of Art and Design at the University of Brighton. She is the author of a recentlypublished monograph Exotic Animals in the Art and Culture of the Medici Court in Florence(Brill, October 2018), as well as several book chapters relating to art, animals, collecting andnatural history.https://research.brighton.ac.uk/en/persons/angelica-groom
JOINING INSTRUCTIONS
To attend in person: The seminar will take place in the Institute of Historical Research, Senate House, Malet St London
WC1E 7HU Wolfson NB02.  To attend online please register with the Institute of Historical Research and a link will be sent to you on the day. Please go to https://www.history.ac.uk/events/collecting-and-display-zoological-curiosities-medici-court-florence Click on book now and follow through the instructions. You will be allowed to register inperson or online.