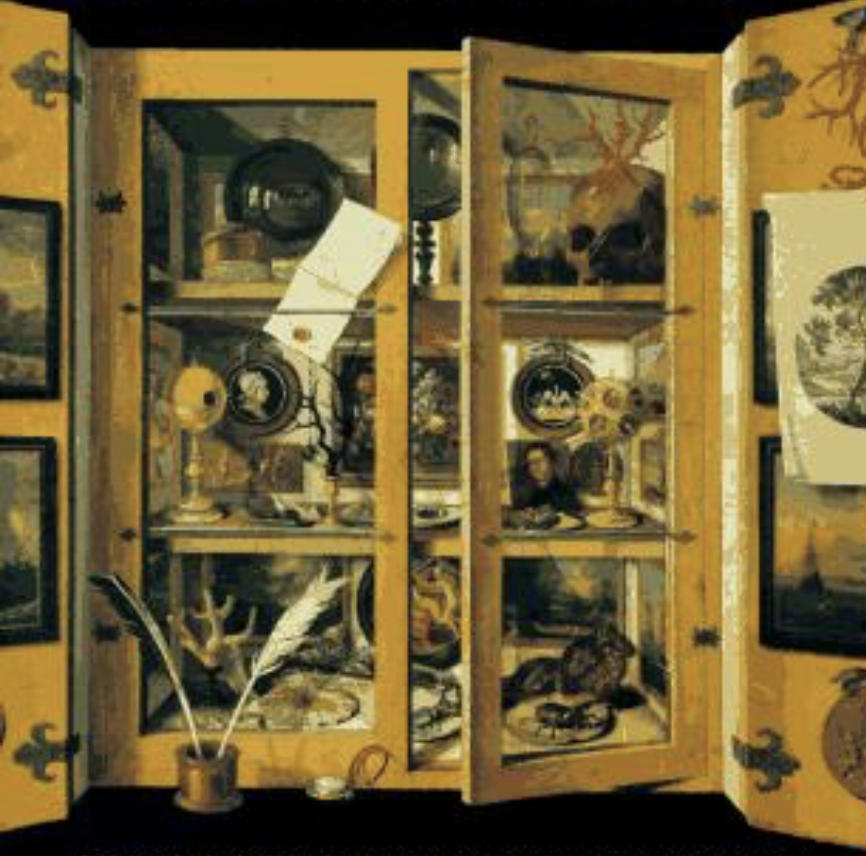 THE MIND IN THE MATTER: NEW APPROACHES TO THE PSYCHOLOGY OF COLLECTING
Our annual collecting workshop is one of the most important events for the Society as it is specifically aimed to bring students, researchers and, of course, the members of the Society together to explore different methodologies that can be used to study the history of collecting. Having started on a small scale with a workshop on digital resources for networking, we have been very fortunate that we have been able to expand the format to invite six speakers to talk on different aspects of a particular subject, thanks to the donation of the Worshipful Company of Playing Card Makers, specifically aimed at helping young students in their careers. This year, we approached the fascinating topic of how far can we understand the drive to collect: what drives individuals to collect? What psychological models have scholars used in the past, and which remain most useful today? Are all historians of collecting obliged, to some extent, to think psychologically about their subjects?
Dr. Tom Stammers introduced the workshop by laying out some of the key studies and controversies about this question, showing the varied opinions among scholars and introducing some of the more recent studies on the subject. In contrast to Werner Munsterberger's classic study of collecting as a form of Freudian obsession, he outlined other approaches available, whether Sean Silver's focus on the interplay between early modern cabinets and the development of theories of mind and cognition, or Diana Sachko-Macleod's attempt to formulate a feminine psychology of collecting, drawing on D.M. Winnicott's ideas of childhood 'play'. The six invited speakers provided different methods to approach the collector, both as an historical and as a contemporary figure.

The first three papers focused on the historical collector. In I Became a Perfect Vellomaniac": Thomas Phillipps and his manuscript collection, Dr. Toby Burrows, addressed the issue of the megalomaniac collector by analyzing one such figure from the nineteenth century, Thomas Phillips (1792-1872). Phillips acknowledged the obsessive dimension of his own collecting (he acquired more than 60,000 manuscripts and 40,000 books). But Burrows also revealed a method in the seeming madness, demonstrating Philips' encyclopedic knowledge of the history of printing across the continent, and his frustrated bid to have his collections pass into a national collection. Far from being a personal eccentricity, Philips' quest for rare books also made sense given the conditions facing libraries across Europe in the post-revolutionary period. Professor Susan Pearce also placed social and cultural conditions as being of the greatest importance in her talk on Charles Robert Cockerell and Perceiving the Past c.1820.  Cockerell's insights into the ways Greek sculpture and architecture should be presented were the result, she argued of ' a crucial cultural shift' in contemporary thought around 1800, which changed how the past should be perceived and thus represented in exhibition practice. Rather than creating a template into which classical sculpture had to be shown, each building, each sculpture should be seen on its own account. This was the reason behind many of Cockerell's discoveries and interpretations of classical sculpture and architecture. Thus, her argument was that it was these cultural and intellectual shifts (the Zeitgeist of the period) that explain Cockerell's innovative approaches to the display of classical collections. The third of the papers, given by Dr. Isobel Macdonald discussed the collecting practices of Sir William Burrell (1861-1958). Although Burrell left very little written information in the way of letters or personal accounts, much can be understood about his acquisitions through account books that he began in 1911 and continued till his death. Before that, Isobel argued, one of the very useful sources of information are the photographs taken of the interiors of his houses, and in particular Hutton Castle, a medieval building which he modernized and thus provided a suitable framework for his very important collection of medieval works of art, furniture and northern Renaissance painting. The design of the interiors testifies to Burrell's deep interest in Arts and Crafts' philosophy, ideas of national style, and the private meanings he attached to the ensemble of the collection.
The second part of the morning, in contrast, turned to connections between psychology and contemporary collectors. Dr John Harrison, specialist in Neuropsychology, who has also worked extensively on the collections at Stourhead, prefaced his talk by characterising different motivations to collect: some understand their collections as a matter of custodianship for the present, from which they may derive information, while for others more important is the sense of connectivity with the artist and/or with part of a community. Then Dr Harrison showed that Broca's area of the brain (frontal left lobe that largely governs speech) is most closely associated with collecting. Some collecting is pathological, for which the person is unable to give an account of why, though this is distinct from hoarding. He was followed by Jane Wildgoose, who is an artist, writer and a prolific collector who opens her collection (which she refers to as the 'Wildgoose Memorial Library') to the public. Especially interested in mourning dress and jewellery, she studied and collected commemorative hair jewels in the nineteenth century and began to produce her own with consent from the deceaseds' families. She is acutely aware of the ethical issues involved in the display of human remains, that is governed by the international ethical code by the International Council of Museums (ICOM). Her current work seeks to stir an emotive response among contemporary viewers as a way of responding to the often-hidden violence that went into the production of Victorian scientific collections. Finally, Shaune Arp analysed the approaches of contemporary collectors, who in her experience are often motivated by ambition and market considerations. With a thorough knowledge of galleries, auctions art fairs and online sales, Shaune identified twelve points that matter for the serious collector among which are recognisability (branded, signature pieces), authenticity, provenance, quality, technique, history, subject, diversity (recently important to American collectors), fashion trending, scale and marketing. Although there is discussion over creating a legacy through foundations, Shaun felt that for many contemporary collectors, the monetary and investment value is always a major factor in how they create their collections.
The morning concluded with an open discussion between the panellists and the audience about how far psychological models can, and should, help frame research today, and how it might shape how collections can speak to new audiences.