Slade Lectures, Cambridge
Lent Term 2020 Tuesdays 5-6pm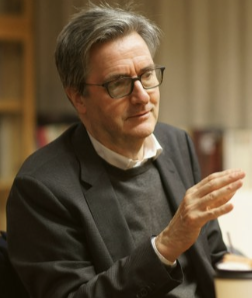 The Lent Term 2020
Professor of Fine Art is Dr Nicholas Penny.
His lecture series is entitled 'Avatars of Antiquity: Premise and Practice in European Painting and Sculpture 1500 – 2000'. The lectures will trace some of the practices that were long considered essential in the education of an artist – notably, the study of the nude model and of plaster casts, expressive heads, and drapery – as well as some of the major themes and subjects that depended upon, or arose from, such practices. The intention is to reveal some of the premises, and to explore some of the priorities, that were shared by European artists from Verrocchio to Picasso. Special attention will be given to works by Raphael, Bernini, Guido Reni, Canova and Degas in addition to many less familiar sculptors and painters. Every lecture will give special attention to the different ways in which ancient Greek and Roman sculpture was invoked, imitated, interpreted and, occasionally, rejected.
The lectures will take place as follows:
21 January – Inventing the Classic
28 January – Dorothea beside Ariadne
4 February – Aurora and her Sisters
11 February – From the Life
18 February – Drapery as Metaphor
25 February – The Vulnerable Ideal
3 March –  Reading the Passions
10 March –  Entangled Figures
More information on the lecture series is available here.