Seminar for Collecting and Display Online
Monday 6.00 pm (GMT) 18 January, 2021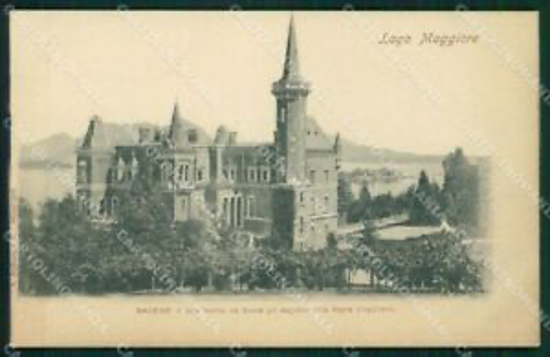 Charles Henfrey (1818-1891) Collector
Laura Canella
This paper explores the story of an English engineer and art collector, who lived between England, Italy and India, working on different railway projects on the behalf of the English crown. He was the owner of a collection of Renaissance artworks of considerable importance, which included paintings of Italian artists such as Moretto, Titian and Bergognone. Upon his arrival in Italy, Henfrey established his home in Baveno, on Lake Maggiore, where he built his villa in typical English neo-gothic style. Villa Clara-Henfrey soon became a social and cultural gathering point of the nobility and the rich Piedmontese and Italian bourgeoisie. However, the most important guest was undoubtedly Queen Victoria, who spent a month as a guest with her daughter.
The Baveno villa became the location of Charles Henfrey's collection of Renaissance paintings, part of which have afterwards joined the collection of the National Gallery in London. Therefore, in addition to highlighting the figure of a long-neglected collector, this research gives an insight of the cultural tastes and choices of the wider panorama of art lovers and connoisseurs of the Nineteenth century. Furthermore, it adds fundamental new information to the collecting history of important paintings of Italian Renaissance.
Biography
Laura Canella has recently graduated with a Master's degree in Arts and Cultural Management at King's College London. Previously, she obtained a Bachelor's degree (First Class Honours) in History and Preservation of Cultural Heritage, followed by a Master's degree (First Class Honours) in Art History at the Statale University in Milan. During her studies in Italy, she graduated with a thesis regarding the English engineer and collector Charles Henfrey (1818-1891), supervised by Professor Giovanni Agosti. In March 2017 she held a lecture on the subject at the Bagatti Valsecchi Museum in Milan, as part of the cycle of meetings "New Voices, young art historians of the University of Milan". She collaborated with the editorial staff of "Concorso. Arti e Lettere", magazine of the Department of Art History of the Statale University of Milan, publishing two dossiers for which she was curator, 1667 Malvasia in Milan, and author, Charles Henfrey a collector between Baveno and India.
To register please go to https://www.history.ac.uk/events/charles-henfrey-1818-1891-collector and Click Book Now. You will be sent the link to the session on the day.
Please note that you must register 24 hours in advance.
In the case of any difficulties in registering you can email Adriana Turpin at adrianaturpin@gmail.com