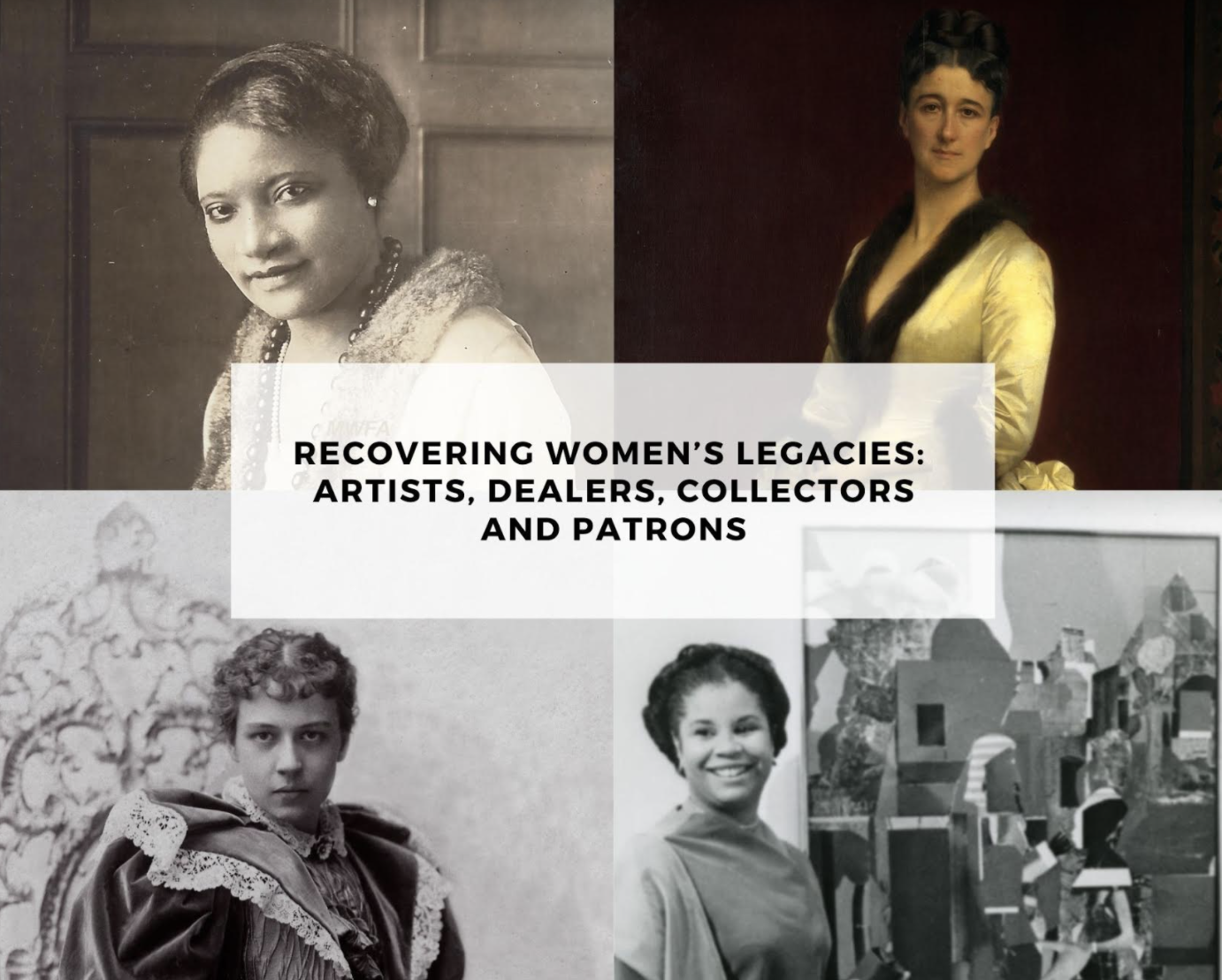 Recovering Women's Legacies: Artists, Dealers, Collectors, and Patrons 
This June, the Center for the History of Collecting and The Wildenstein Plattner Institute (WPI) are hosting a Wednesday lunchtime series spotlighting archival resources on important women who shaped visual culture in the nineteenth and twentieth centuries.
Part Four: Catharine Lorillard Wolfe and A'Lelia Walker
Catharine Lorillard Wolfe: Securing Her Legacy in the Cultural Landscape of the Gilded Age
Margaret R. Laster, Consultant, Center for the History of Collecting
This presentation examines the choices and strategies Wolfe (1828−1887) employed as she amassed the materials of cultural currency that established her as a prominent tastemaker and artistic arbiter in New York and Newport.
A'Lelia Walker's Harlem Renaissance Salon
A'Lelia Bundles, author of The Joy Goddess of Harlem: A'Lelia Walker and the Harlem Renaissance and On Her Own Ground: The Life and Times of Madam C. J. Walker, board member of the National Archives Foundation
A'Lelia Walker is best known as the daughter of hair care entrepreneur and philanthropist Madam C. J. Walker, but she created her own legacy as a supporter of the arts during the 1920s. Her three homes—on 136th Street and on Edgecombe Avenue in Manhattan and at Villa Lewaro in Irvington—were gathering places for Harlem Renaissance writers, artists, actors, musicians, and socialites.
Use the following link to register for Part Four: https://frick-org.zoom.us/webinar/register/WN_V_xojGQESrKy76OhocUbjg
Part Five: Panel Discussion
Julie Des Jardins, author of Women and the Historical Enterprise in America: Gender, Race and the Politics of Memory, 1880-1945 will be in conversation with Véronique Chagnon-Burke, Ph.D, Independent Scholar, founding member of the Women Art Dealers Digital Archive (WADDA) to discuss the politics of memory and situate art historical research on women within the broader fields of Women studies and women's social and cultural histories.
Use the following link to register for Part Five: https://frick-org.zoom.us/webinar/register/WN_jX6AlayCRvaAvBi8Rw2pFg
As centers for art historical research, the WPI and the Frick are dedicated to promoting the accessibility of art historical information and to encouraging new avenues of exploration among scholars.