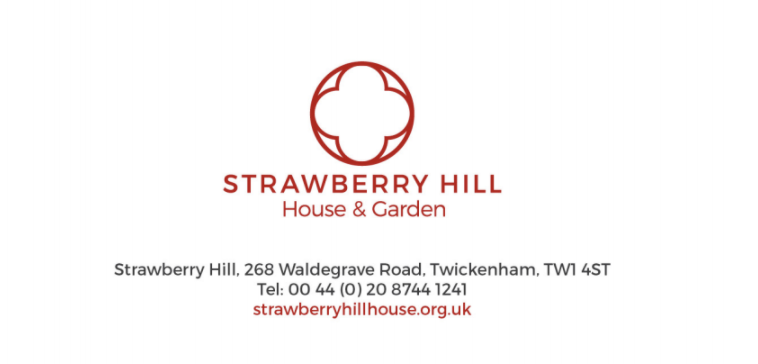 Press Release: Tuesday 26th January, 2021
2021 STRAWBERRY HILL'S NEW ONLINE EXHIBITION REVEALS ITS UNEXPECTED JEWISH PAST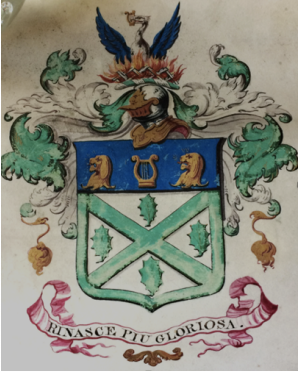 To celebrate the European Jewish Days of Culture, Strawberry Hill House has created an online exhibition to spotlight the contribution of two of its historic owners: Frances, Countess Waldegrave (1821-1879), whose father John Braham was an internationally famous Jewish opera singer; and Herbert Stern, 1st Baron Michelham (1851-1919), who belonged to a European Jewish dynasty of bankers.
For most visitors, Strawberry Hill House is synonymous with Horace Walpole, who built this villa in 'dear Twick' and filled it with his collections. This online exhibition, through a selection of images and objects, illustrates those aspects of Jewish culture and sociability that, in an era of deepening integration, continued to characterise the lives of Lady Waldegrave and the Stern Family. The exhibition explores themes including: family ties, cosmopolitanism, art patronage, social status, religious identity, anti-Semitism and different forms of philanthropy.
In different ways Lady Waldegrave and the Sterns' brought the Villa back to the centre of the social and artistic attention of their time. The genius of Horace Walpole has for a long time eclipsed any serious research into their life and activity at Strawberry Hill. This online exhibition aims to reveal a new story to this famous house.
On the exhibition Curator, Silvia Davoli said: "Our collaboration with the Jewish Country Houses Project has led me to develop a more in-depth documentary research on Lady Waldegrave and the Sterns. With this exhibition my hope is to engage our visitors with a new exciting dimension of the history of the house, a story full of surprises and yet to be told!"
---
Exhibition Details
The Unexpected Jewish Past of Strawberry Hill House Curated by Silvia Davoli Runs until December 2021
Exhibition Link: www.strawberryhillhouse.org.uk/the-unexpected-jewish-past-of-strawberry-hill-house/
---
Notes to Editors
Jewish Country Houses Project: Since 2018 Strawberry Hill collaborates with the Jewish Country Houses Project, a 4-year research project funded by the Arts and Humanities Research Council, for more information about the project and the ongoing initiatives please visit: https://jch.history.ox.ac.uk/home.
Strawberry Hill House & Garden: Strawberry Hill House & Garden has been open to visitors for over 250 years. Created by Horace Walpole in the 18th century, Strawberry Hill is internationally famous as Britain's finest example of domestic Georgian Gothic revival architecture. Strawberry Hill is known for its creator, the writer Horace Walpole (1717-1797), and for being one of the most distinctive and pioneering monuments of the British Neo Gothic. Little attention has been given in the past to the story of the house 'after Walpole'. Interestingly, during the 19th and the 20th century the Villa was occupied, furnished and decorated with sumptuous collections by Frances Countess Waldegrave (1821-1879), whose father John Braham was an internationally famous Jewish opera singer, and the Sterns a wealthy Jewish family of bankers from Frankfurt.
---
Press contact
Bethan Wood Marketing & Communications Manager
bethan.wood@strawberryhillhouse.org.uk
078 2847 2818
Top image credit: Detail from the Grant of Arms to John Braham, 1817, Rinasce piu gloriosa– "it rises again more glorious".
See more here: https://www.strawberryhillhouse.org.uk/the-unexpected-jewish-past-of-strawberry-hill-house/