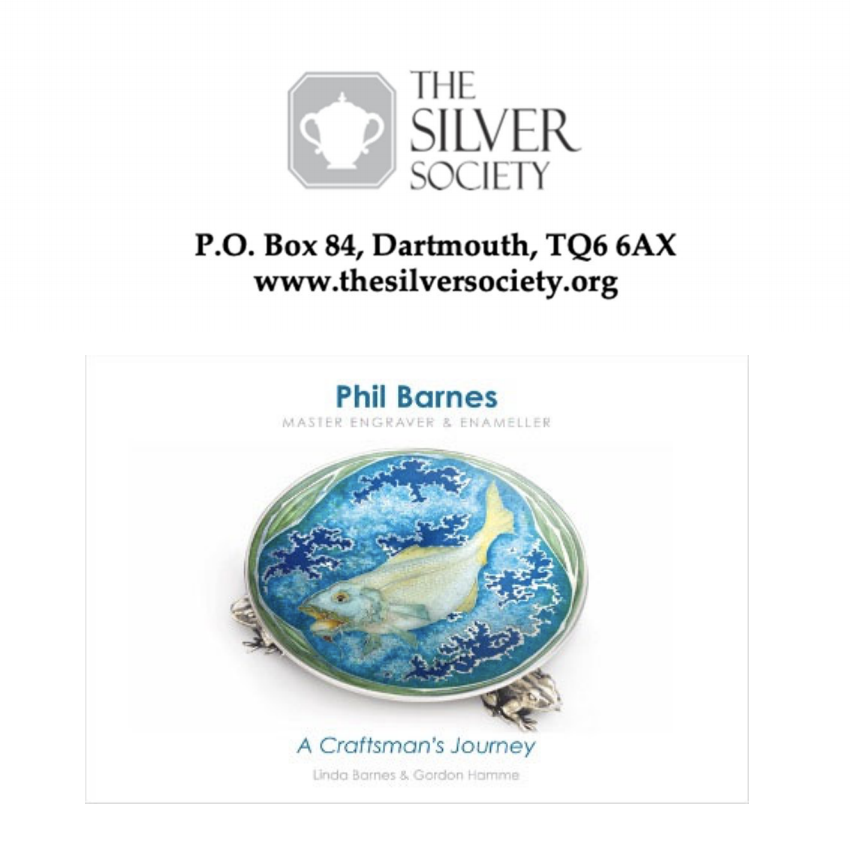 Gordon Hamme, together with Linda Barnes, recently published his first book on the life of the world class enameller Phil Barnes. For our next Silver Society online evening Gordon and Linda will be joined by the award-winning enameller Fred Rich to discuss Phil's legacy. Philip Barnes had always intended to publish an account of life in the workshop not only as a personal history but as an important social history of the jewellery trade. He began his enamelling career in 1967, at the age of fifteen, following in his father's footsteps. He completed his apprenticeship with his father's company in 1971, winning the coveted Jaques Cartier "Craftsman of the Year" Memorial Award in the same year. He went on to become a working partner in the business and later set up his own workshop following his father's retirement in 1983. The webinar will consider Phil Barnes' working life and career and as a master in the art of engraving and enamelling. Linda will give unique insight into his life as an apprentice and master and the jewellery trade from the 1920s when his father first began his own apprenticeship. Fred Rich will technically assess his masterpieces. The lecture is open to all so please feel free to share this invitation with friends or anyone who might be interested.
Topic: Silver Society Lecture: Phil Barnes, A Craftsman's Journey
Time: Aug 11, 2020 07:00 PM London
Join Zoom Meeting:
https://us02web.zoom.us/j/83742831608?pwd=RGRrM1hXUzNxeCthR0JpVjcyaHlldz09 Meeting ID: 837 4283 1608
Passcode: 233279
Another invitation from our president Timothy Schroder, who is giving a lecture on Monday 10th August at 6.30 pm (BST). Hosted by the Goldsmiths' Company History Group and open to anyone who wishes to join.
Topic: 'Cromwell, Bowes, the Goldsmiths' and the Mint'
Time: Aug 10, 2020 06.30 PM London
Join Zoom Meeting:
https://zoom.us/j/93473403347?pwd=NktQeWpwQ3M3c0xiNGF1NzhLU0FNQT09 Meeting ID: 934 7340 3347
Password: 358993
We look forward to (virtually!) seeing you. For further information contact editor@thesilversociety.org