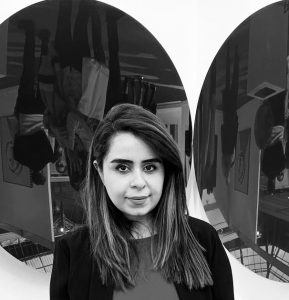 Join us this Friday for another Stories take over with Zara Sajid.
Zara Sajid is a specialist in the contemporary art sector with over seven years of experience in art curation and consultancy. She is currently an MBA candidate in the Art & Luxury program run by IESA ARTS & CULTURE, Paris where she has gained tremendous insight into the interconnections between the luxury market and the contemporary art sector. Currently, she is interning at the Régis Mathieu Gallery in Paris and with SM Art Advisory that is based out of Brussels and New York where she is working on luxury brand collaborations with artists.
In Pakistan, Zara has been working as a Consultant for the World Bank Group on their art program among other curatorial projects.
You click here to see her Stories on the SHC Instagram account on Friday.  Follow us on Instagram (@sochistoryofcollecting) for more collecting content!
If you'd like to share your own research story, then get in touch via direct message on our Instagram account, or send an email to secretary@societyhistorycollecting.org.