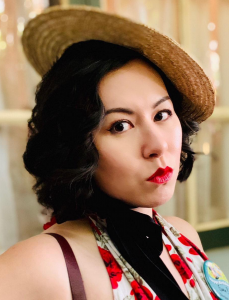 Join us this Friday for another Stories take over with Gwendolyn Collaço.
Gwendolyn Collaço is the Assistant Curator for Art of the Middle East at LACMA (The Los Angeles County Museum of Art). She received her PhD in May 2020 from Harvard University's joint program for History of Art & Arch. and Middle Eastern Studies. Her dissertation, "The Image as Commodity," offers the first extended history of the commercial art market for single-folio paintings in Ottoman Istanbul during the 17th-18th c. Her research contextualizes these paintings from artistic production to their purchase by Ottomans and Europeans. She follows their afterlife as collected works in albums (the premier form of preserving and displaying works on paper) and anthologies. She further tracks collecting trends among buyers through codicological analysis and digital tools, such as network graphing painted models.
Her past projects have included cross-cultural exchanges in commercial Levantine prints and depictions of dress in artists' albums of Qajar Iran. Her work can be found in Journal18, Textile History, Ars Orientalis (forthcoming), and elsewhere.
You click here to see her Stories on the SHC Instagram account on Friday.  Follow us on Instagram (@sochistoryofcollecting) for more collecting content!
If you'd like to share your own research story, then get in touch via direct message on our Instagram account, or send an email to secretary@societyhistorycollecting.org.