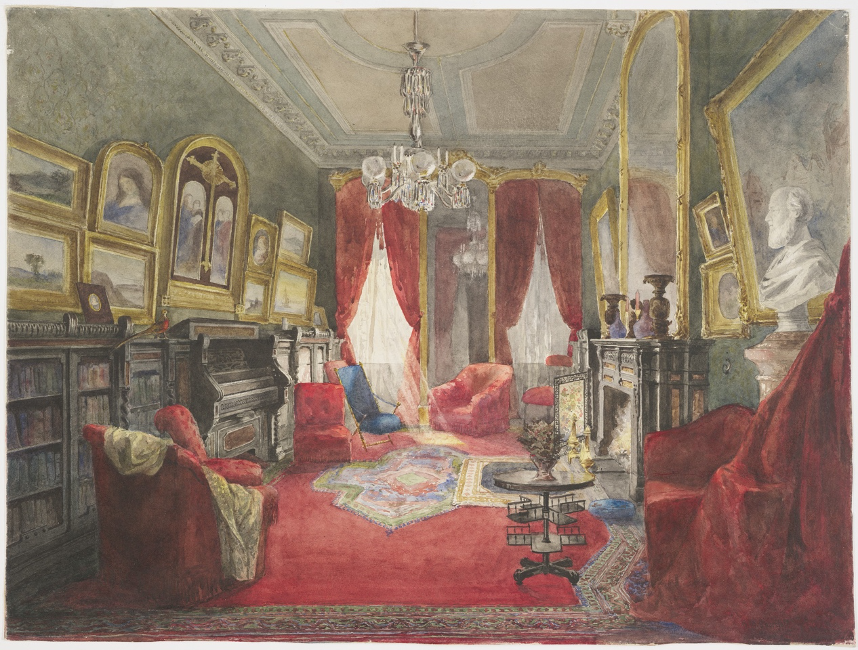 The Society for the History of Collecting
invites you to its online lecture  
Organised by the West Coast Chapter
Harvard Art Museums: Collections and Reconsiderations
Miriam Stewart, Harvard Art Museums
Thursday, 14 April 2022, 11 am (PT)/1 pm (CT)/2 pm (ET)/7 pm (BST), 8 pm (CET)
Harvard's Fogg Art Museum opened its doors in 1895. Six years later, the Germanic Museum (now the Busch-Reisinger Museum) was founded, and the Arthur M. Sackler Museum, housing the museum's collections of ancient, Islamic, and Asian art, opened in 1985. The three museums, now comprising the Harvard Art Museums, came together under one roof in 2014, with the opening of the renovated and partially rebuilt old Fogg. Like all museums, the Harvard Art Museums is a collection of collections, built in large part from gifts and bequests from generous alumni and supporters. This talk will focus on several of these collections, including the modest Elizabeth Fogg bequest; Grenville L. Winthrop's monumental bequest of European and American paintings and drawings as well as Chinese jades and bronzes; and the Harvard University Portrait Collection, which includes works donated to the university before the founding of the Fogg. How do issues of taste, donor restrictions, and the glorification of Harvard "men" inform our collections today? How do we respond to the increasing demand for reframing and rethinking our holdings and their display?
Miriam Stewart is Curator of the Collection for the Division of European and American Art at the Harvard Art Museums. The division comprises over 70,000 works of art from the Middle Ages to 1900, including paintings, sculpture, decorative arts, drawings, prints, and photographs. She conducts research on the collection, collaborates with faculty, and prepares and coordinates permanent collection installations. She specializes in 19th-century British and American drawings, with a particular interest in the Pre-Raphaelites, artists' materials, and sketchbooks. She is currently co-curating an exhibition of American watercolors from 1880-1990 in Harvard's collection for summer 2023, which will be accompanied by a catalogue.
Members will receive a flyer with the link to the talk at least two days before the event.
Nonmembers should register by emailing: events@societyhistorycollecting.org
Image Credit: Roswell Shurtleff (American, 1838–1915), Drawing Room of the Fogg Residence, Fifth Avenue, New York City, c. 1876. Watercolor. Photo © President and Fellows of Harvard College.