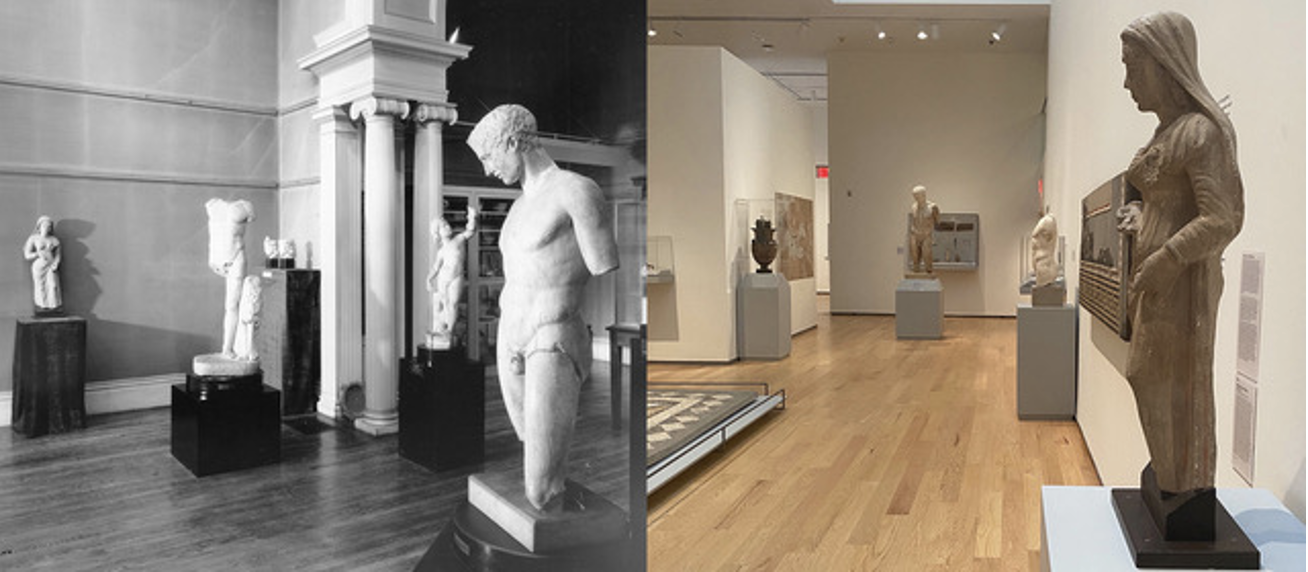 The Society for the History of Collecting
invites you to its online lecture 
Organised by The West Coast Chapter
Decolonial Goals at the Davis: Reckoning with the Wellesley Method
Amanda Gilvin, Ph.D.
Friday, 13th May 2022 at
10:30 AM PDT // 1:30 PM EDT // 6:30 PM BST // 7:30 PM CEST
Wellesley College has made original works of art central to student learning since its founding in 1875. Twenty-two years later, art historian Alice van Vechten Brown introduced a new pedagogy that combined art-making with the study of original works of art, which became widely recognized as the "Wellesley Method." Today, the College's art collections have grown to include 15,000 objects from diverse time periods and geographic origins, and the Davis now reckons with the histories of those artworks most impacted by colonization in their creation, collection, and interpretation. Curators are asking what the costs were–and to whom–to provide access to original works of art to Wellesley students during the nineteenth, twentieth and twenty-first centuries. What do students, scholars, and public visitors learn today from artworks if they were stolen or otherwise coercively taken during the colonial era? How can the Davis contribute to the development of new best practices around collaboration, stewardship, and repatriation? In this talk, Gilvin proposes a different kind of "Wellesley Method," which emphasizes provenance research, collaboration, and digital innovation.
Amanda Gilvin is the Sonja Novak Koerner '51 Senior Curator of Collections and Assistant Director of Curatorial Affairs at the Davis Museum at Wellesley College. Her recent exhibitions include Fatimah Tuggar: Home's Horizons (Davis Museum at Wellesley College, 2019) and El Anatsui: New Worlds (Mount Holyoke College Art Museum, 2014). She writes on textiles, contemporary art, and museums of Africa and the African Diaspora, and her articles have been published in African Studies Review, Critical Interventions, African Arts, and Nka: Journal of Contemporary African Art.
Nonmembers should register by emailing: events@societyhistorycollecting.org
Members will receive a flyer with the link to the talk at least two days before the event.
Image Credit: Photograph of the Wellesley College Farnsworth Art Museum (undated), Courtesy of Wellesley College Archives. Photograph of the Davis Museum at Wellesley College (2016), Courtesy of Wellesley College Archives.