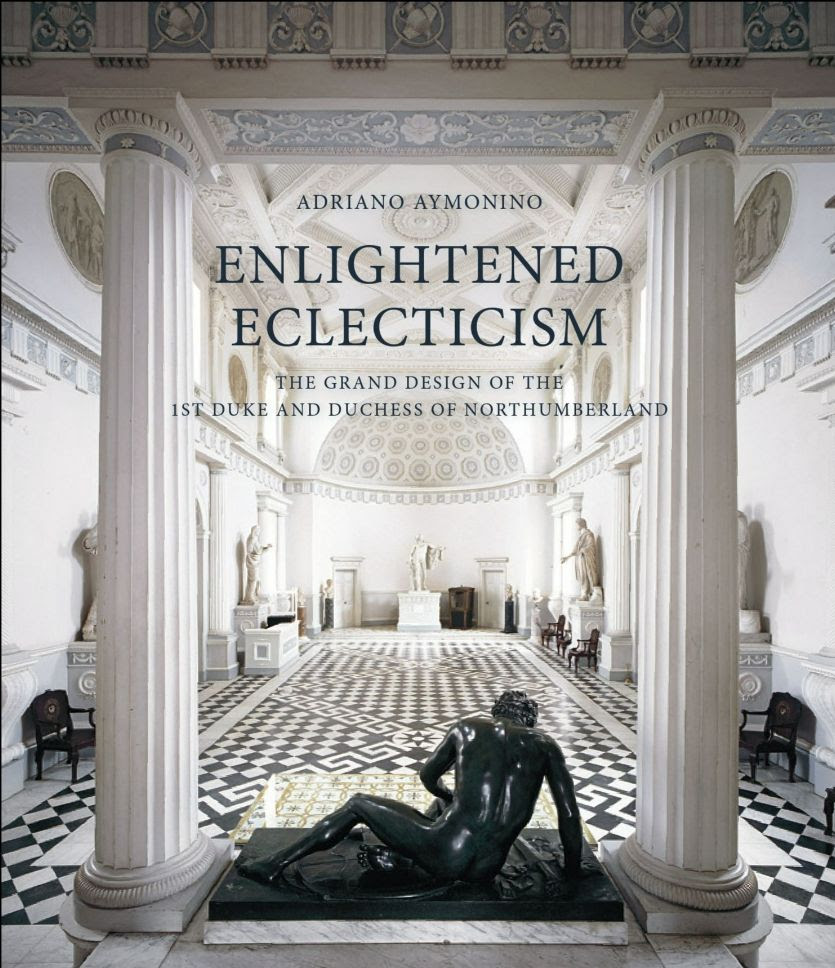 You are invited to the Online Book Launch for 
Enlightened Eclecticism 
by Adriano Aymonino
Friday 19 November at 
6.30pm GMT // 7.30pm CET // 1.30pm EST // 10.30am PST
ONLINE
Hosted by Sir John Soane's Museum in their beautiful library, and presented in collaboration with the Society for the History of Collecting, this virtual event will celebrate the publication of Adriano Aymonino's new book, Enlightened Eclecticism: The Grand Design of the 1st Duke and Duchess of Northumberland.
The central decades of the eighteenth century in Britain were crucial to the history of European taste and design. One of the period's most important campaigns of patronage and collecting was that of the 1st Duke and Duchess of Northumberland: Sir Hugh Smithson (1712–86) and Lady Elizabeth Seymour Percy (1716–76). This book examines four houses they refurbished in eclectic architectural styles—Stanwick Hall, Northumberland House, Syon House, and Alnwick Castle—alongside the innumerable objects they collected, their funerary monuments, and their persistent engagement in Georgian London's public sphere. Over the years, their commissions embraced or pioneered styles as varied as Palladianism, rococo, neoclassicism, and Gothic revival. Patrons of many artists and architects, they are revealed, particularly, as the greatest supporters of Robert Adam. In every instance, minute details contributed to large-scale projects expressing the Northumberlands' various aesthetic and cultural allegiances. Their development sheds light on the eclectic taste of Georgian Britain, the emergence of neoclassicism and historicism, and the cultures of the Grand Tour and the Enlightenment.
Members and non-members must register for this event.  To register please click here.
Use this link to purchase a copy of the book.
Visit Sir John Soane's Museum and our new exhibition, Pablo Bronstein: Hell in its Heyday, in person today.
Entry to the Museum is free with a timed ticket. Book your visit today to explore the extraordinary house and museum of Sir John Soane.
Timed tickets can be booked here.