All Members Welcome 
5.30 pm, 13th September 2018 at The Art Workers' Guild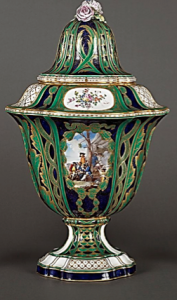 Dame Rosalind Savill: Three Marquesses of Hertford and Sir Richard Wallace as collectors of Sèvres porcelain
Today in the Wallace Collection the Sèvres porcelain amassed between 1802 and 1875, by four generations of one family, reveals the richness and ingenuity of the pieces that came onto the market largely as a result of the French Revolution.  Each collector had his own style of collecting, both in terms of their tastes in design and decoration, to their approach to making the purchases, to how they chose to display them.  This talk will explore each of their private collections which now combine to form the greatest museum collection of Sèvres porcelain in the world.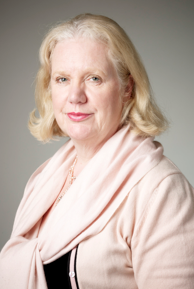 Dame Rosalind Savill became Director of the Wallace Collection, London, in 1992 and retired in 2011. She is a specialist in French 18th-century decorative arts, especially Sèvres porcelain, and her major publication, The Wallace Collection: Catalogue of Sèvres Porcelain, 1988, won her the National Art-Collection Fund prize for Scholarship in 1990.  She has Visiting Professorships at  the University of Buckingham and the University of the Arts, London. She won the European Woman of Achievement Award (Arts and Media) 2005, was a Member of the Conseil d'Administration at Sèvres Cité de la Céramique, is President of the French Porcelain Society, and her Trusteeships include the Royal Collection Trust, the Buccleuch Living Heritage Trust and the Samuel Courtauld Trust; she is also a Syndic of the Fitzwilliam Museum, Cambridge and on the Academic Committee of the Rothschild Foundation at Waddesdon Manor. Currently she is working on Madame de Pompadour's Sèvres collection.
Programme
Members are invited to all sessions
AGM 5.30 pm.
Lecture 6.30 pm
Reception 7.30 pm.
The Art Workers' Guild is easily reached by bus or underground. The nearest tube station is Russell Square. Queen Square is just off Southampton Row, leading down from Russell Square, taking the second left as you come down Southampton Row from Russell Square Underground station.