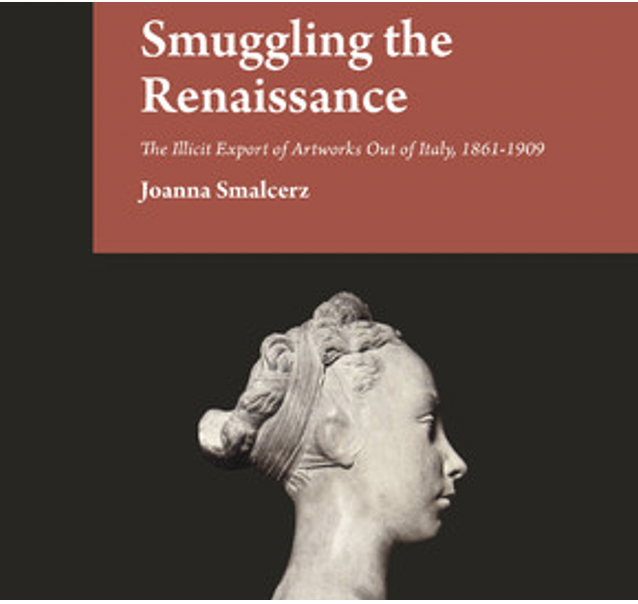 REMINDER
Register for the Seminar for Collecting and Display
Monday 14 December 2020, 6.30 pm GMT
The Anatomy of Wrongdoing: Socio-Psychological Dynamics of Unlawful Art Collecting
Dr Joanna Smalcerz
In 1776, Charles Townley (1737-1805), an English collector of antiquities, Grand Tourist and future trustee of the British Museum, r eceived a letter from his agent in Italy, Gavin Hamilton (1723-1798), in which the famous dealer wrote explicitly about the smuggling that would be necessary for the transport of a statue of Venus out of the Papal States. A year earlier, equally openly, the two discussed the bribes necessary to smuggle out another antique statue. Similarly,
more than a century later, the Berlin curator Wilhelm Bode (1845-1929) and a collector from Bode's circle, Adolf von Beckerath (1834-1915), would collude with the Florentine art dealer, Stefano Bardini (1836-1922) for the illicit export of artworks from the Kingdom of Italy. Within these cliques, unlawful collecting was perceived as necessary in the race against international collectors to secure the most valuable available antiquities and Italian Renaissance works of art. In the nineteenth century the phenomenon was widespread – the same normalisation of law-breaking permeated other collectors' circles, for instance that of Bernard (1865-1959) and Mary Berenson (1864-1945), and Isabella Stewart Gardner (1840-1924).
Joanna Smalcerz is an Associate Researcher at the University of Bern. Her research and publications focus on the nineteenth-century art market and collecting, and investigate the relations between societies and their cultural heritage. Her recent book, Smuggling the Renaissance: The Illicit Export of Artworks Out of Italy, 1861-1909 explores the phenomenon of art spoliation in Italy following Unification, when the international demand for Italian Renaissance art was at an all-time high but effective art protection legislation had not yet been passed. Joanna holds MAs from the University of Warsaw and the Free University Berlin, and a PhD from the University of Bern. She worked on the Project for the Study of Collecting and Provenance at the Getty Research Institute and lectured at the University of Bern. Her awards include fellowships from the Bibliotheca Hertziana – Max Planck Institute for Art History in Rome and the Villa I Tatti – The Harvard University Center for Italian Renaissance Studies in Florence.
To register for this event please go to the Institute of Historical Research's website.
Please note that you must register before Monday 10am GMT 14 December