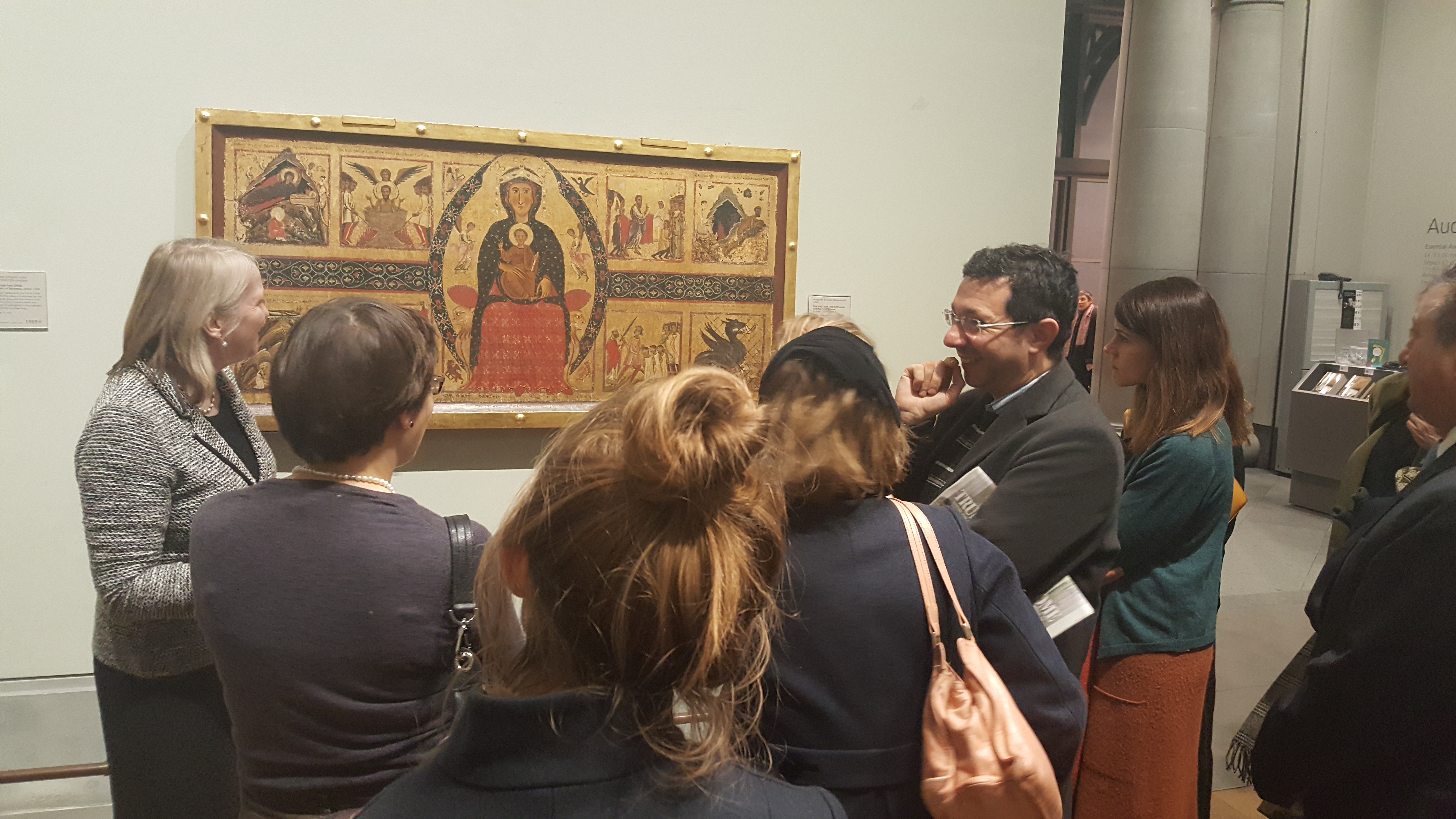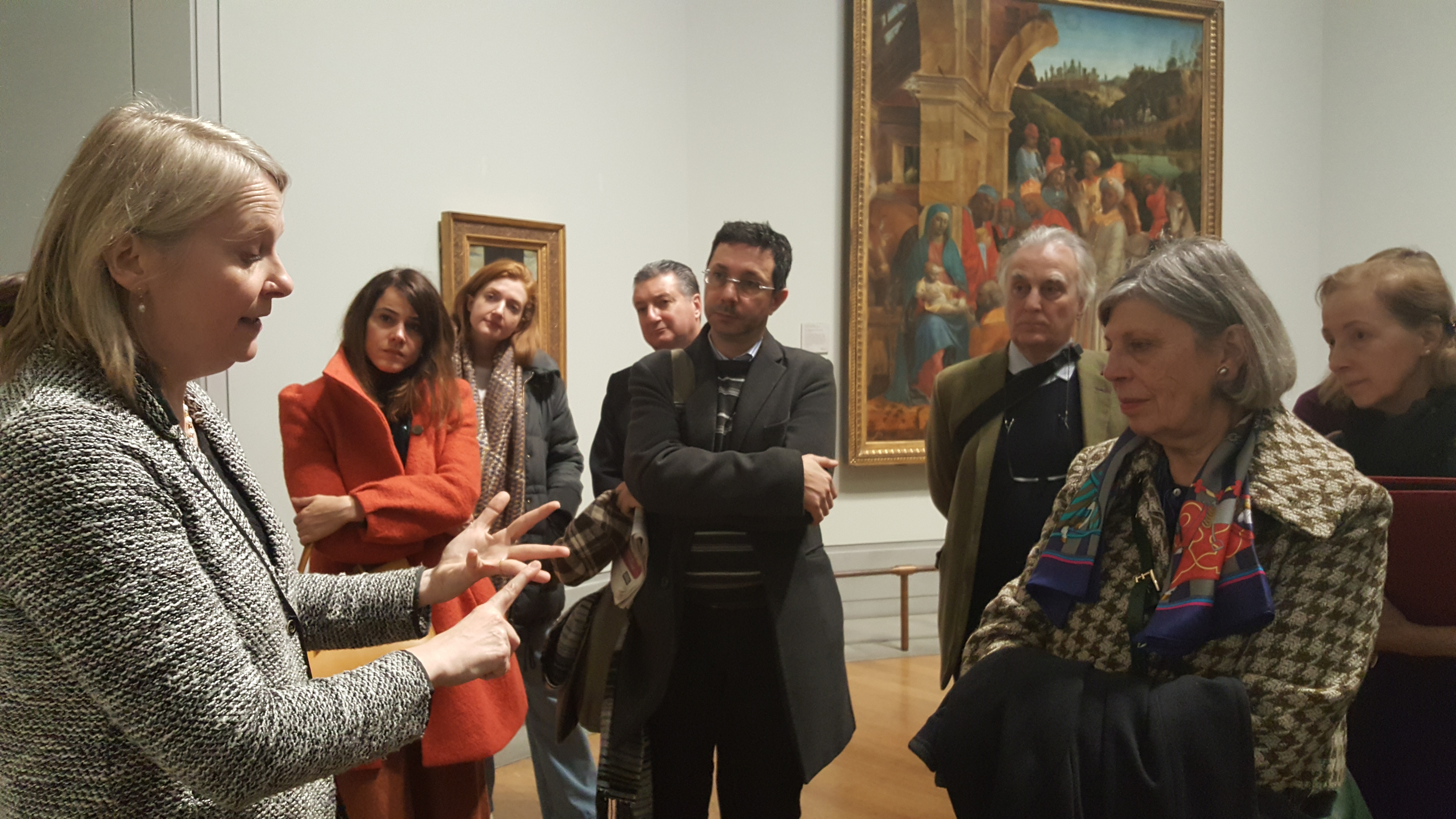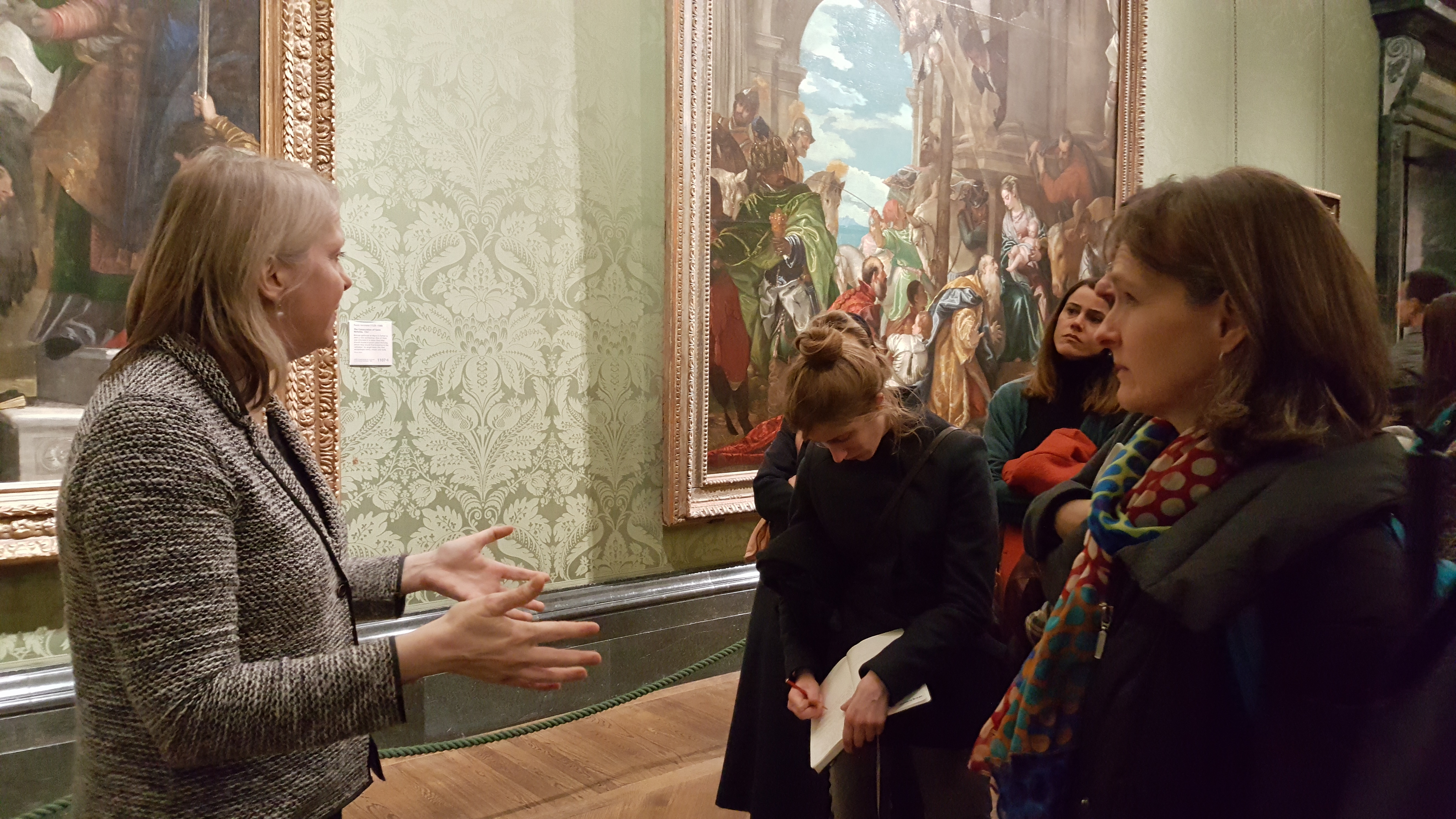 On Friday 20 January 2017, a group of 18 SocHistColl members were taken around the National Gallery collection by Dr Susanna Avery-Quash, Senior Curator in the History of Collecting at the National Gallery.
Susanna talked about two of the most important figures behind the formation of the national collection. She started off with John Julius Angerstein (1735-1823), the financier and philanthropist 38 of whose Old Master paintings were purchased by the British Government in 1824 to form the nucleus of the collection. Susanna looked at several examples from the Angerstein Collection, among which was NG1: Sebastiano del Piombo's The Raising of Lazarus.
Sir Charles Lock Eastlake (1793-1865) became the first Director of the National Gallery in 1855. Drawing from his extensive knowledge and European network, he managed to purchase an impressive array of masterpieces from all countries and periods for the Gallery. In particular, he is well-known for fostering acquisitions of 'Primitive' Italian paintings, which were not yet fashionable in the 1850s. Our last example was the beautiful depiction of The Virgin and Child Enthroned, with Scenes of the Nativity and the Lives of the Saints by Margarito d'Arezzo, painted in the 1260s and bought by Eastlake in 1857.
Our visit ended up with conversation over a glass of wine in the National Gallery's restaurant, which gave everyone an opportunity to ask more questions and pursue our exciting conversation on the history of collecting and the National Gallery.