From our forthcoming newsletter: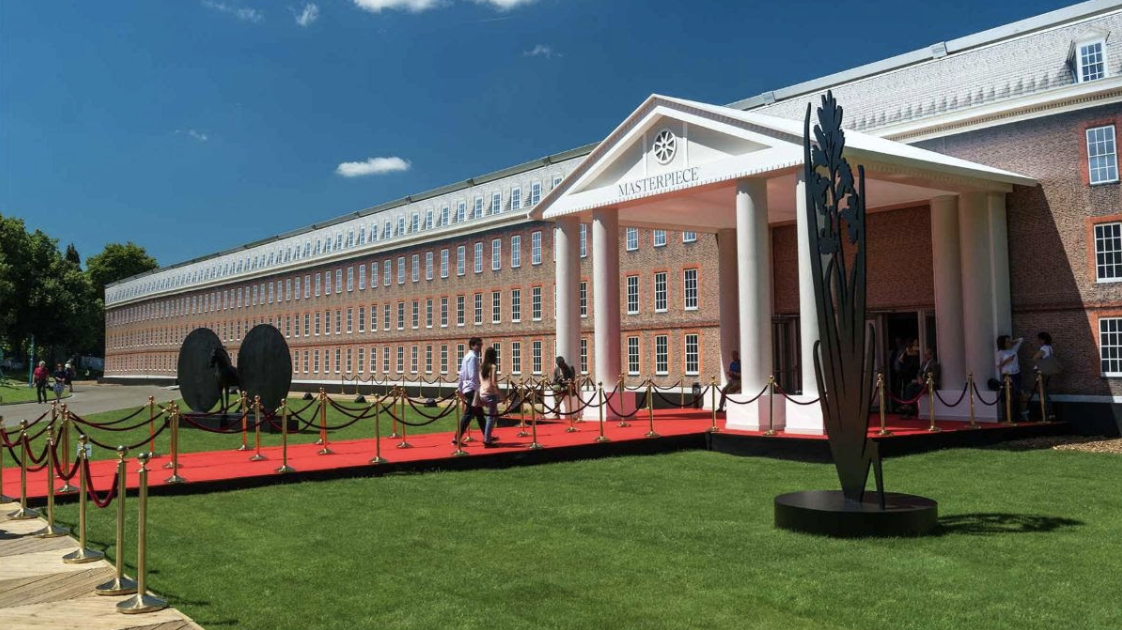 As in previous years, the Society was enormously privileged to be offered a special visit to Masterpiece with an indepth discussion with Corrie Jackson, Senior Curator of the Royal Bank of Canada's art collection. As Corrie explained, the bank decided to establish a collection of contemporary Canadian art and they now have a collection of more than 4000 works of art, including works of art on paper, paintings and some sculptures. In addition, the bank has set up a separate foundation to support emerging artists and to engage with local communities where the bank has offices. Corrie showed us slides of the collection in the banks' several offices before answering questions about her role, the sponsorship of the bank and its policies on collecting art. We then went to look at the bank's exhibition of Inuit art, which had on view artists exhibiting for the first time as well as more established artists.
We then went to the Stair Santy Gallery and had a long discussion with Thomas Smith who kindly explained how a well-established gallery, dealing primarily in ers now added works from the twentieth century, which they felt fitted with the core values of the gallery on quality and also brought new artists to the attention of collectors. One of the artists they have promoted is the Mexican artist, Roberto Montenegro, whose striking portrait of the Marquesa Casati, painted in 1914, evokes an international style and has an amazing story. She was one of the richest heiresses in Italy at the beginning of the century, moving to Venice in 1910 where she entertained artists and literary figure, was painted by many of them, entertained lavishly, gave costume balls and wore live snakes as jewellery. No wonder the painting sold!  With such an introduction into the ways in which a corporate sponsor and a gallery view the importance of Masterpiece, it was soon time to start to explore the many different exhibits on view and for each person to pursue their own particular interests.
The Society is enormously grateful to Corrie Jackson for giving us such fascinating insights into the workings of the Royal Bank of Canada's art collection and foundation and to everyone at Masterpiece, in particular Philip Hewat Jaboor for his support and to Laura Archer for her care in organising this very special visit.