The Seminar for Collecting and Display will hold its next seminar
on Monday, 11th October, at 6 p.m.
by zoom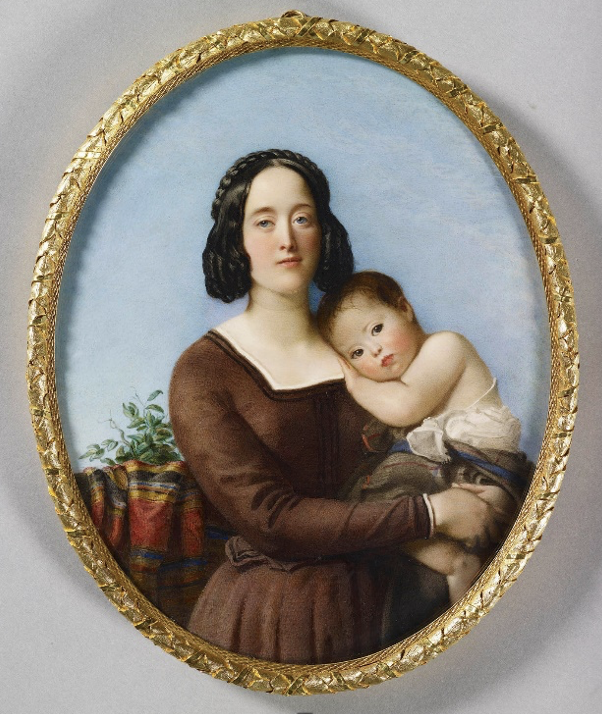 "I find so much to do about the house" – Lady Charlotte Anne Montagu Douglas Scott née Thynne (1811-1895) and her instrumental role in the reconstruction of Montagu House, a Victorian London Town House (1863–1939)
 Victoria Jenner
New Montagu House was the main London residence of Lady Charlotte Anne Montagu Douglas Scott, 5th Duchess of Buccleuch and Queensberry (1811–1895) and her husband, Walter Francis Scott (1806-1884) between 1863 and 1884. It served as an entertainment venue, offering them the ability to pursue political and social manoeuvring among Court circles and elite society. Its role in the public sphere played a crucial role in fostering wider interest in the French decorative arts and the Second Empire style in Britain. However, as the ducal residence has so far been credited to her husband, Lady Charlotte Anne's agency has been omitted from history.
This paper is a case study of the redesign, rebuilding and refurnishing of her house in Whitehall. It particularly concentrates upon the role of Lady Charlotte Anne in the design process and pays attention to her correspondence with a highly skilled network of architects, artists and craftspeople. It charts the rise of her activities from the 1830s through to the 1870s, examining her first rebuilding and refurnishing project to her last, suggesting her personal evolution from a fashion-conscious consumer to a connoisseur and tastemaker. It additionally seeks to uncover her unknown friendship with Lady Cecil Kerr and opens up another line of enquiry regarding her role in the Tractarian movement in Scotland.
Finally, the paper will draw upon untapped archival material from the Buccleuch Living Heritage Archive and bring together previously unseen correspondence with understudied designs, plans and photographs from a range of sources. This micro-study aims to challenge ideas about how female patrons fitted into the existing architectural historiography of the Victorian period and explores how issues of patronage, acquisition and display were deployed for political, social and philanthropic purposes.
Victoria Jenner is a recent postgraduate of the Wallace Collection and University of Buckingham Masters programme in Historic Interiors, receiving Distinction and an academic award for 'Best Performance'. She has previously worked at Waddesdon Manor and is currently leading the digitisation of Colnaghi's Archive in London. Victoria has recently been awarded the status of Outreach Fellow for the University of Exeter and additionally volunteers for the Society for the History of Collecting.
To attend please register on the IHR website (do note that you must register by Sunday)
Go https://www.history.ac.uk/search-events-seminar; scroll down to collecting & display seminar. Click on the "book now" red button on the appropriate seminar.
You will be sent a link to the zoom session on the day of the seminar.
If you encounter any difficulties, you can email collectingdisplay@gmailcom or text +447881630121
Image Caption: Attributed to Robert Thorburn (1818-85) of Charlotte Anne, Duchess of Buccleuch (1811-1895) and her daughter Lady Victoria Scott (1844-1938), watercolour on ivory laid on card, Royal Collection Trust.