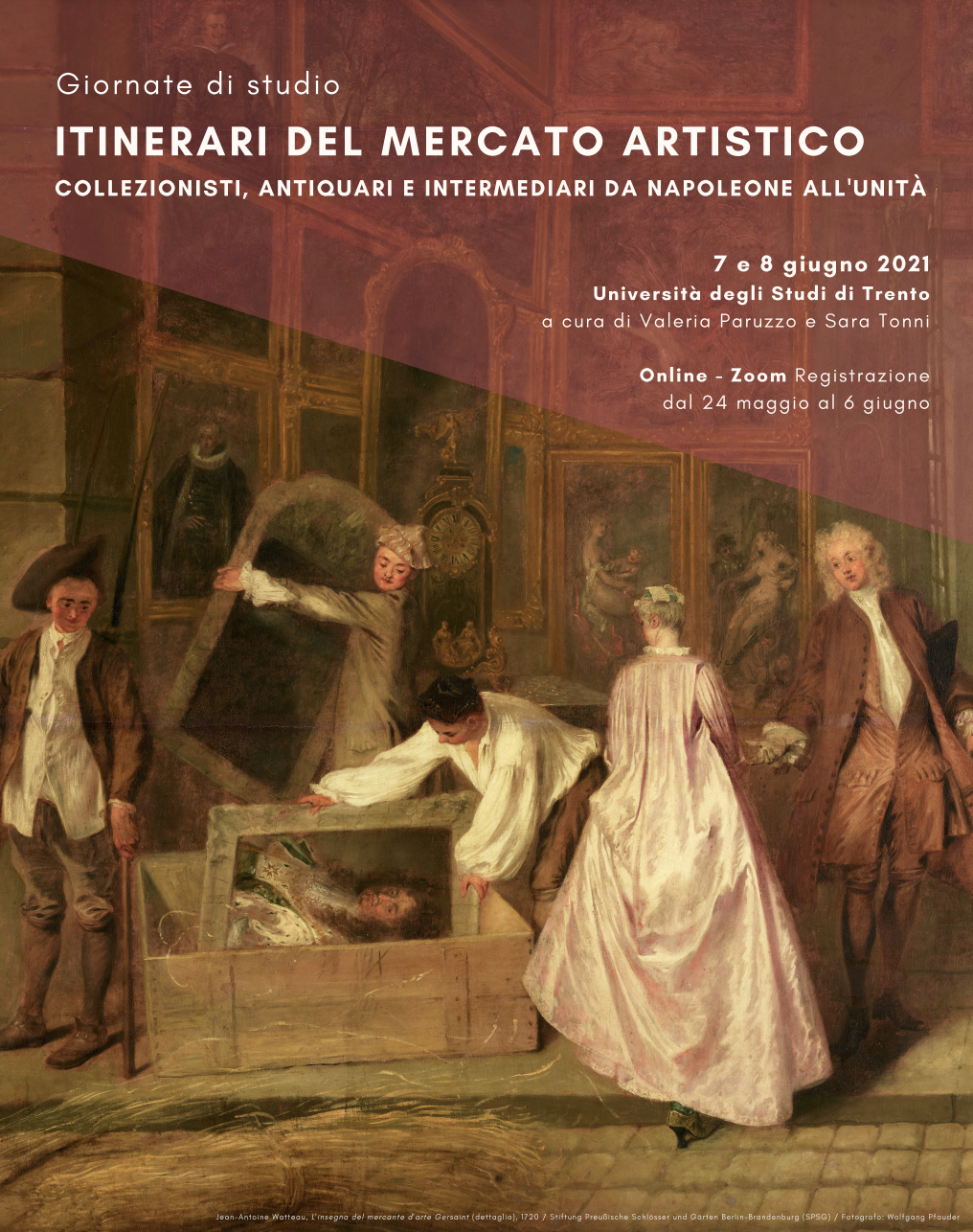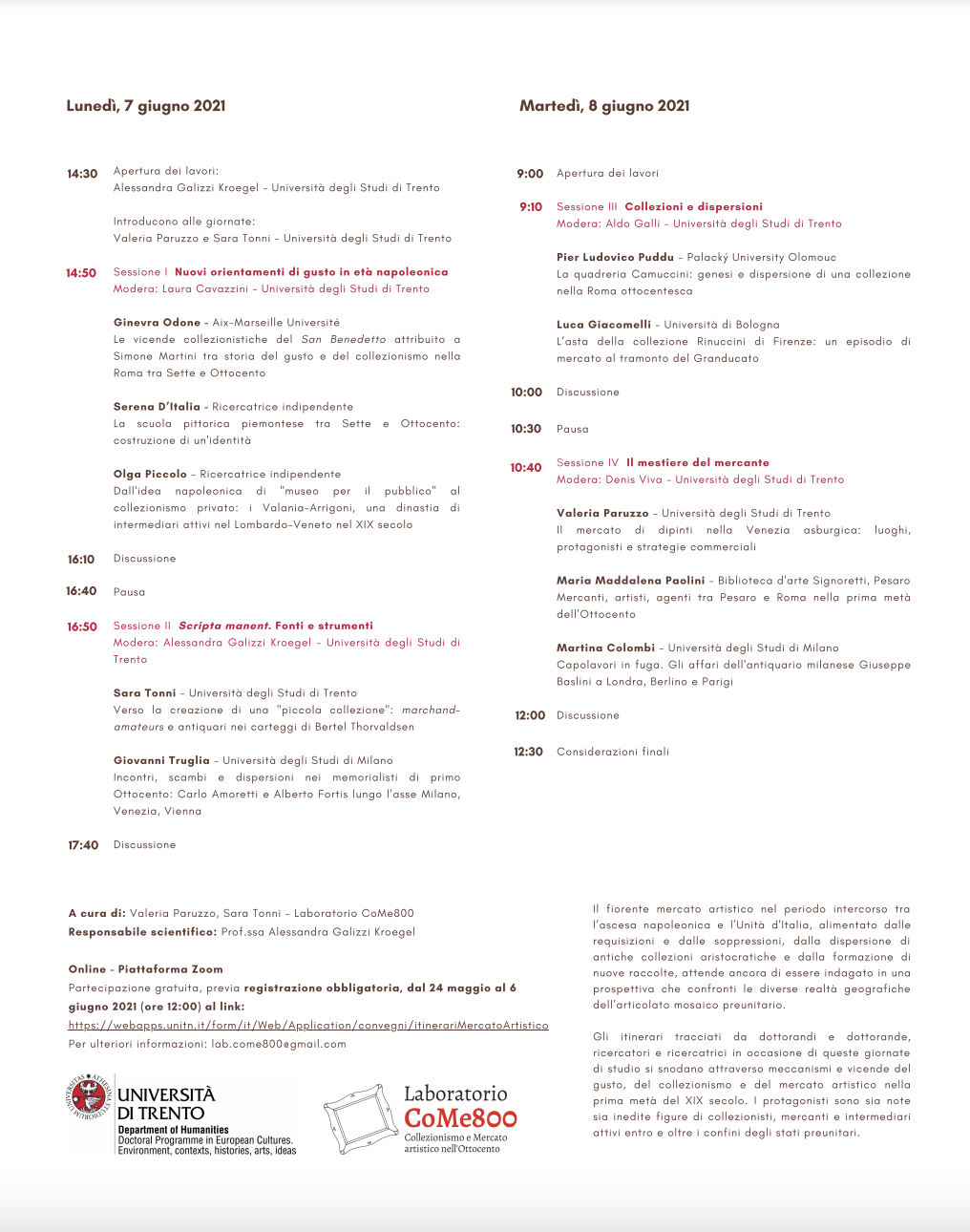 Please see the Flyer here.
The two days of conference will focus on collecting and the art market in the period between the
Napoleonic requisitions and the unification of Italy, with particular attention to the dispersion of
works outside the Italian borders and to collectors or merchants involved in their export.
The conference, organized by LaboratorioCoMe800 ( https://www.facebook.com/lab.come800 )
under the patronage of the University of Trento, will take place online on 7 and 8 June 2021.
Register for free until June 6 (12 pm CEST) at the following link:
https://webapps.unitn.it/form/it/Web/Application/convegni/itinerariMercatoArtistico
Upon inserting your address, you will receive a link via email through which you can finalize the
registration. Allow for a few minutes to receive an automatic confirmation. The zoom link will be
sent to the same email address 1 hour before the conference starts.