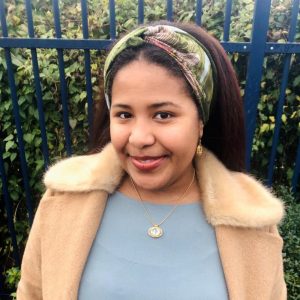 Join us this Friday for another Stories take over with Bridget Garza Griffin.
Bridget is currently an MA student in French and British Decorative Arts and Interiors at the University of Buckingham with the Wallace Collection. Her research interests include first generation African American collectors from the late nineteenth and early twentieth century and their social networks within the art world. She is particularly interested in the intersections between objects collected and the social and historical context in which these collections were amassed.
Bridget is also a member of the Early Career Development Program with the Furniture History Society. Through the FHS and it's collaboration with the Institute of Historical Research, she is assisting with the 'Layers of London' project that is aimed at developing awareness of the British and Irish Furniture Makers Online (BIFMO) database (bifmo.history.ac.uk). Since February 2020 Bridget has been a Decorative Arts intern at Christie's London.
You click here to see her Stories on the SHC Instagram account on Friday, and can follow her here.  Follow us on Instagram (@sochistoryofcollecting) for more collecting content!
If you'd like to share your own research story, then get in touch via direct message on our Instagram account, or send an email to secretary@societyhistorycollecting.org.