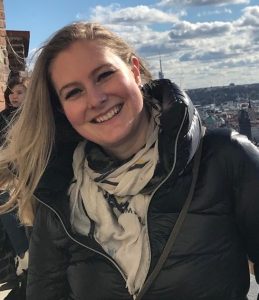 Join us this Friday for another Stories take over with Adriana Concin.
Adriana is a fourth-year PhD student in the History of Art at the Courtauld Institute of Art in London. She is currently finishing her thesis on the cultural and artistic exchanges between the Austrian Habsburg courts of Vienna, Innsbruck and Prague and the Medici court in Florence in the second half of the sixteenth century. With a specific focus on the wedding of Johanna of Austria and Francesco I de' Medici in 1565, her research maps the complex matrix of cultural dealings between the Habsburgs and the Medici. This marriage had important cultural consequences and ramifications, and signified not only the beginning of concrete political and familial ties, but also and most importantly the cultural and artistic associations between these two European dynasties – which lasted up until the eighteenth century.
In June 2019 she published her first academic article in the Burlington Magazine on the Habsburg cityscapes in the courtyard of the Palazzo Vecchio in Florence. She has recently returned from Florence, where she held a fellowship at the Medici Archive Project. Prior to that she was the Ayesha Bulchandani curatorial intern at the Frick Collection in New York and a fellow at the Studia Rudolphina Research Centre in Prague, where this picture was taken.
You click here to see her Stories on the SHC Instagram account on Friday.  Follow us on Instagram (@sochistoryofcollecting) for more collecting content!
If you'd like to share your own research story, then get in touch via direct message on our Instagram account, or send an email to secretary@societyhistorycollecting.org.