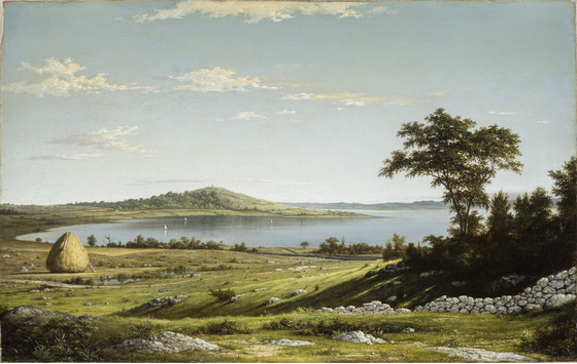 The Society for the History of Collecting
invites you to its Online Lecture
Hudson River School Painting: A Case Study in Categorization and Collecting
by Bruce Robertson, Professor Emeritus
Thursday April 8, 10.30 am PDT / 1.30 pm EDT / 6.30 pm BST
The Hudson River School, a group of mid-nineteenth century American landscape painters mostly based in New York City, began to be collected a century after their heyday, in the 1960s. But before that could happen, they had to have a name and an identity: they needed a category. The history of collecting of these paintings provides an illuminating case study of the relationships among scholarship, institutions, markets and actors in the formation of collections.
Bruce Robertson (PhD Yale University) is an authority on American and British art, and the history of museums. He was Director of the Art, Design & Architecture Museum, and Professor in the History of Art and Architecture Department, University of California, Santa Barbara, until 2019. He was also Deputy Director at the Los Angeles County Museum of Art in 2005. He has published across a very wide range of topics, from the 16th-century to the present. Recent exhibitions and publications include The Illuminated Imagination: the Art of CG Jung, (UCSB 2019); Radical Bodies: Anna Halprin, Simone Forti and Yvonne Rainer(UCSB and NYPL, 2018); American Stories (co-organized by the Metropolitan Museum of Art) and O'Keeffe Abstraction (with the Whitney Museum), both 2009. Other exhibitions and books include Sargent and Italy, 2003; Marsden Hartley, 1995; Reckoning with Winslow Homer, 1990; and in collaboration with Edward Nygren, Views and Visions: American Landscape before 1830, 1987 (which won the first Charles Eldredge Prize of the Smithsonian American Art Museum). He has held numerous professional appointments and fellowships, including a Terra Foundation Grant, 2014-2016, and a Getty Collaborative Research Grant in 1996. From 1999 to 2002 he was Vice-President of the College Art Association, the professional association of art historians in the United States.
To register for this event please email events@societyhistorycollecting.org. 
Image: Martin Johnson Heade, Rhode Island Shore, 1858. Oil on canvas. Gift of Charles C. and Elma Ralphs Shoemaker. Los Angeles, Los Angeles County Museum of Art.