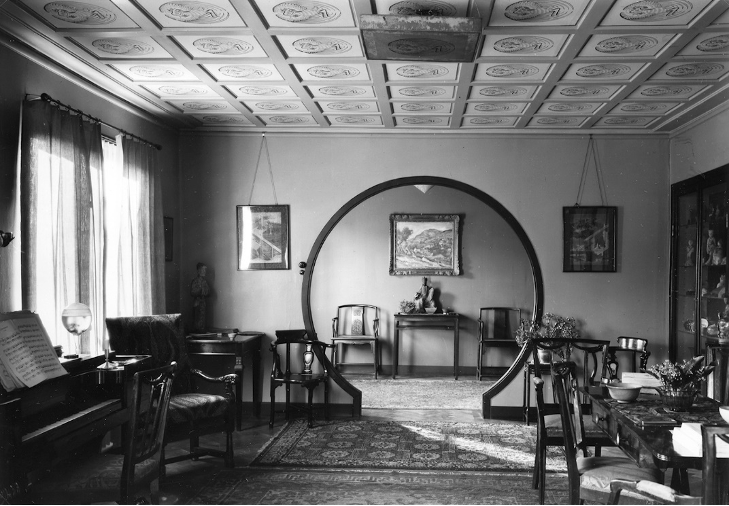 The Society for the History of Collecting
Invites you to its Online Lecture
Furniture as Collectible: Chinese chairs for seating or display?'
by Minna Katriina Törmä, University of Glasgow
18 May, 2021 at 6.30pm BST
Online
The presentation draws from Minna Törmä's recent book Nordic Private Collections of Chinese Objects (Routledge 2020) focusing on furniture as a collectible, with a focus on Chinese furniture. The discussion explores the theme with the help of two examples. First is the Danish businessman Sophus Black who lived and worked in China 1902-1930 and who went 'native' in the sense that he lived part of the time in a Chinese courtyard house and his homes were filled with Chinese furniture. Secondly, we look at the home of the Finnish-Swedish art historian Osvald Sirén who had travelled and spent research periods in China. He brought Chinese furniture to his home on the island of Lidingö, just outside Stockholm.
These two and many other expats in China acquired Chinese furniture for their Chinese homes. It was readily available and a practical choice when furnishing a home. Therefore, the question is should we consider these people as collectors of Chinese furniture? The presentation will explore the possible answers to this question by detailed analysis of the interiors of Black's and Sirén's homes.
Minna Törmä studied art history and theatre history at University of Helsinki and received her PhD with a dissertation on Northern Song landscape painting (Landscape Experience as Visual Narrative) in 2002. She complemented her studies with courses on Chinese art at University of California, Berkeley (1993-1994) and the School of Oriental and African Studies, London (1998). She was Lecturer in the Arts of China (MLitt) programme at Christie's Education, (London 2009-2014). She is currently Lecturer in History of Art at the University of Glasgow. She is also Adjunct Professor of Art History at University of Helsinki. Her publications history of collecting include Enchanted by Lohans: Osvald Sirén's Journey into Chinese Art (Hong Kong University Press 2013) and Nordic Private Collections of Chinese Objects (Routledge 2020).
SHC members will be sent joining instructions shortly before the event. Non-members who wish to register for this event, please contact events@societyhistorycollecting.org