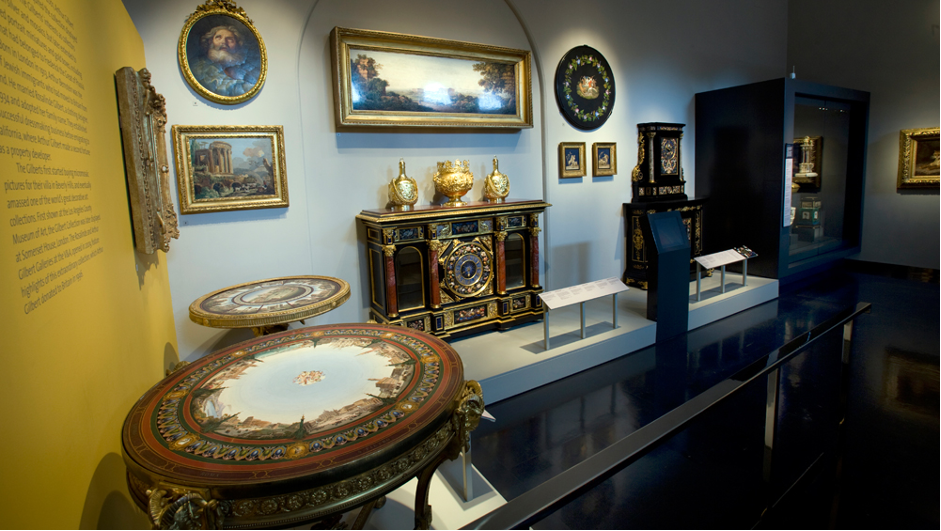 The Society for the History of Collecting
Invites you to its
Early Career Workshop
4pm (GMT) Wednesday 24 March, 2021
Holocaust-Era Provenance Research: The Rosalinde and Arthur Gilbert Collection
Famous for its European and British masterpieces, including gold and silver, enamel miniatures, gold boxes and mosaics, the Rosalinde and Arthur Gilbert Collection contains some of the most beautiful objects on display at the V&A.
Stunning as they are, the provenance of some of these objects catapults us back to 1933-45, when Jewish people in Germany and Nazi-occupied Europe had their possessions systematically taken from them.
Despite significant efforts after the Second World War by the Allies and European governments, many of these objects were never returned to their rightful owners. Instead, many works of art ended up in public and private collections, often acquired without knowledge of their background, or through whose hands they had passed.
As children of Jewish immigrants from Eastern Europe, Rosalinde and Arthur Gilbert were acutely aware of Nazi crimes. But, like many other collectors of their time, they did not ask in-depth questions about the provenance of these masterpieces.
This session, organised for our early career group will provide insight into the key challenges involved in researching the provenance of the Gilbert Collection with respect to the Nazi period, introduce research methods and resources, and will show how these can be used to reconstruct the stories of Jewish collectors and dealers under the Nazis.
Dr Jacques Schuhmacher is the Rosalinde and Arthur Gilbert Provenance and Spoliation Curator at the Victoria & Albert Museum. He co-curated the special provenance display 'Concealed Histories: Uncovering the Story of Nazi Looting'. He holds a DPhil in History from the University of Oxford.
To register please contact events@societyhistorycollecting and you will be sent the joining instructions.  Please note that this event is intended for students and those at any early stage of their career.