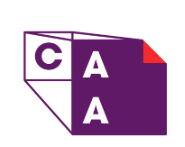 The Society for the History of Collecting
at College Art Association, Chicago, February 2020
Session 1: The Institution as Collector, Thursday, February 13: 4:00-5:30pm
Both the Museum of Fine Arts, Boston, and the Metropolitan Museum of Art celebrate their 150thanniversaries in 2020. Yet these two institutions began in very different ways. While the Boston museum was an outgrowth of that city's Athenaeum, with an already extensive collection of works of art, New York's museum was founded without a single object in its collection. These examples are a starting point to consider the ways in which museums act as collectors. The history of collecting is more usually positioned as driven by individuals or families. While house museums have garnered attention as expressions of their founders' biographies and interests, municipal or encyclopedic museums have not in a comprehensive way. The papers in our session explore the means by which a museum's identity is formed and expanded through its collections, as well as how that identity is understood and responded to by donors and dealers alike.
"Privatizations" or Public-Private Partnerships? Institutional Concepts of Art Collecting in the Free Hanseatic City of Bremen
Dorothée Wimmer, TU Berlin
Knoedler and the shaping of the American art museum in the Gilded Age
Anne Helmreich, Getty Research Institute
How Contemporary is the Modern?
Lynn Rother, Museum of Modern Art
Past Cosmopolitanism, Possible FutureDétente
Samine Tabatabaei, Brown University
Session 2: The Collector and the Institution, Thursday, February 13, 6:00-7:30pm
As a continuation of the afternoon's "The Institution as Collector," this session presents four case studies that explore the ways in which a bequest, donation, or loan enters a pre-existing institution, its impact on that museum, and the museum's impact on that collection. Examples are drawn from the early twentieth and twenty-first centuries, from the United States, Europe, and Israel. Legal protections, the role of trustees, and the works of art themselves shed light on the functions and responsibilities of the institution.
The Friedsam Bequest and the consequences of collecting "mania"
Margaret Iaconno, The Frick Collection
A donor's intent vs. reality: John G. Johnson, his collection, and the Philadelphia Museum of Art
Esmée M. Quodbach, Center for the History of Collecting, The Frick Collection
Collecting and Social Responsibility
Ronit Milano, Ben Gurion University of the Negev
Ecologies of Institutional Collecting: Private Donors, Public Collections, Curatorial Challenges and Visitor Response. Ai Weiwei's Teahouse in Berlin's Museum of Asian Art
Annette Loeseke, New York University (Berlin)