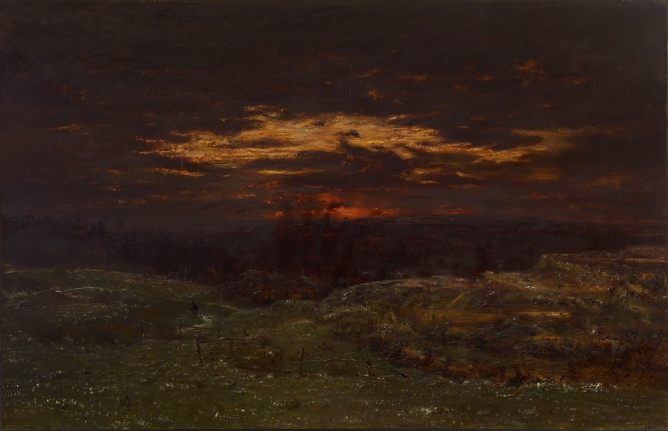 The Society for the History of Collecting
Invites you to its Online Lecture
Avant-Garde Patronage in 1840s France: The Early Supporters of Théodore Rousseau and Barbizon Painting
by Dr Simon Kelly
Thursday 8 July, 1:30pm (EDT)/ 6:30pm BST
Online
Histories of the collecting of French nineteenth century avant-gardeart have recently focused on the importance of Impressionist patronage from the 1870s. This lecture argues that there was a less known but equally significant earlier tradition of the collecting of innovativeart, dating to the 1840s, and focusing on the work of Barbizon painters, particularly the leading figure of Théodore Rousseau.
The lecture will introduce many of the little-known patrons who played key roles in this collecting community during the 1840s. Their occupations ranged from banker to opera singer to luxury goods owner to fashionable chef. They will be situated within the context of key figures at the time, including the writer, George Sand (who adopted Rousseau as her protégé) and dealer and art critic, ThéophileThoré. As an interwoven community, these various protagonists played an important, but underappreciated, role in the rise of the modern art market in mid-nineteenth-century France.
The lecture accompanies Simon Kelly's book Théodore Rousseau and the Rise of the Modern Art Market: An Avant-Garde Landscape Painter in 19th-Century France (Bloomsbury Academic), published in May 2021.
Simon Kelly is Curator and Head of Department of Modern and Contemporary Art at the Saint Louis Art Museum. He has written extensively on nineteenth and early twentieth-century French art, with a particular focus on Barbizon and Impressionist landscape painting. His work examines the relationship between artists and their wider cultural markets.  Recent exhibitions, with accompanying catalogues, have includedMillet and Modern Art: From Van Gogh to Dalí (Van Gogh Museum and Saint Louis Art Museum, 2019-20) and Degas, Impressionism and the Paris Millinery Trade (Saint Louis Art Museum and Fine Arts Museums of San Francisco, 2017). He is currently developing a book on the aesthetic and ideological radicalism of Barbizon painting.
SHC members will be sent joining instructions shortly before the event. Non-members who wish to register for this event, please contact events@societyhistorycollecting.org
Image Credit: Pierre Étienne Théodore Rousseau (1812-1867) Effet de Givre, 1845. Oil on canvas, 63.5 cm x 98 cm, The Walters Art Museum, Baltimore, Maryland, USA, 37.25, Purchased by William T. Walters, 1882.