COLLECTING WITH A VIEW:
A series introducing the research and collecting interests of our Steering Committee members.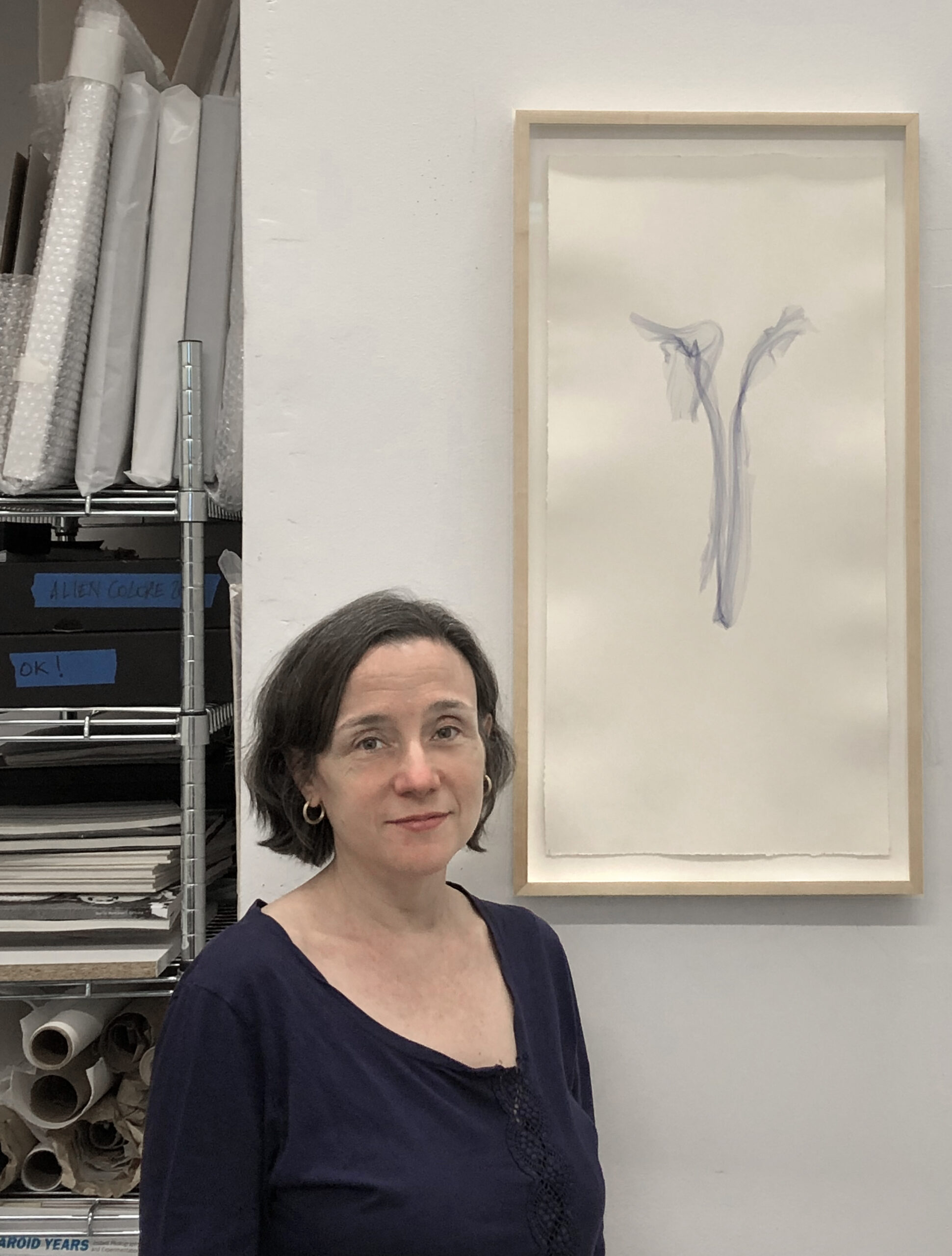 Dr. Elizabeth Pergam
1-What are you reading at the moment?
My work and pleasure reading is in some way connected. When I was writing my dissertation, I was mostly reading nineteenth-century British and some French novels. For pleasure I read fiction with often some relation to the arts. With regards to novels that talk about collecting, I think Susan Sontag's The Volcano Lover captures what is like to be a collector. For current projects, I have been reading a lot of books that deal with the Colonial and Early Revolutionary period of America and material culture. One book that stands out is Jennifer Van Horn's The Power of Objects in Eighteenth-Century British America. Even though it is not purely about history of collecting it is very much about how objects took on a new status whether they were portraits, dressing tables or even prosthetics. It is about how objects helped to form a national identity and created bonds between Britain and America and, once the Revolution happened, how these connections were redefined.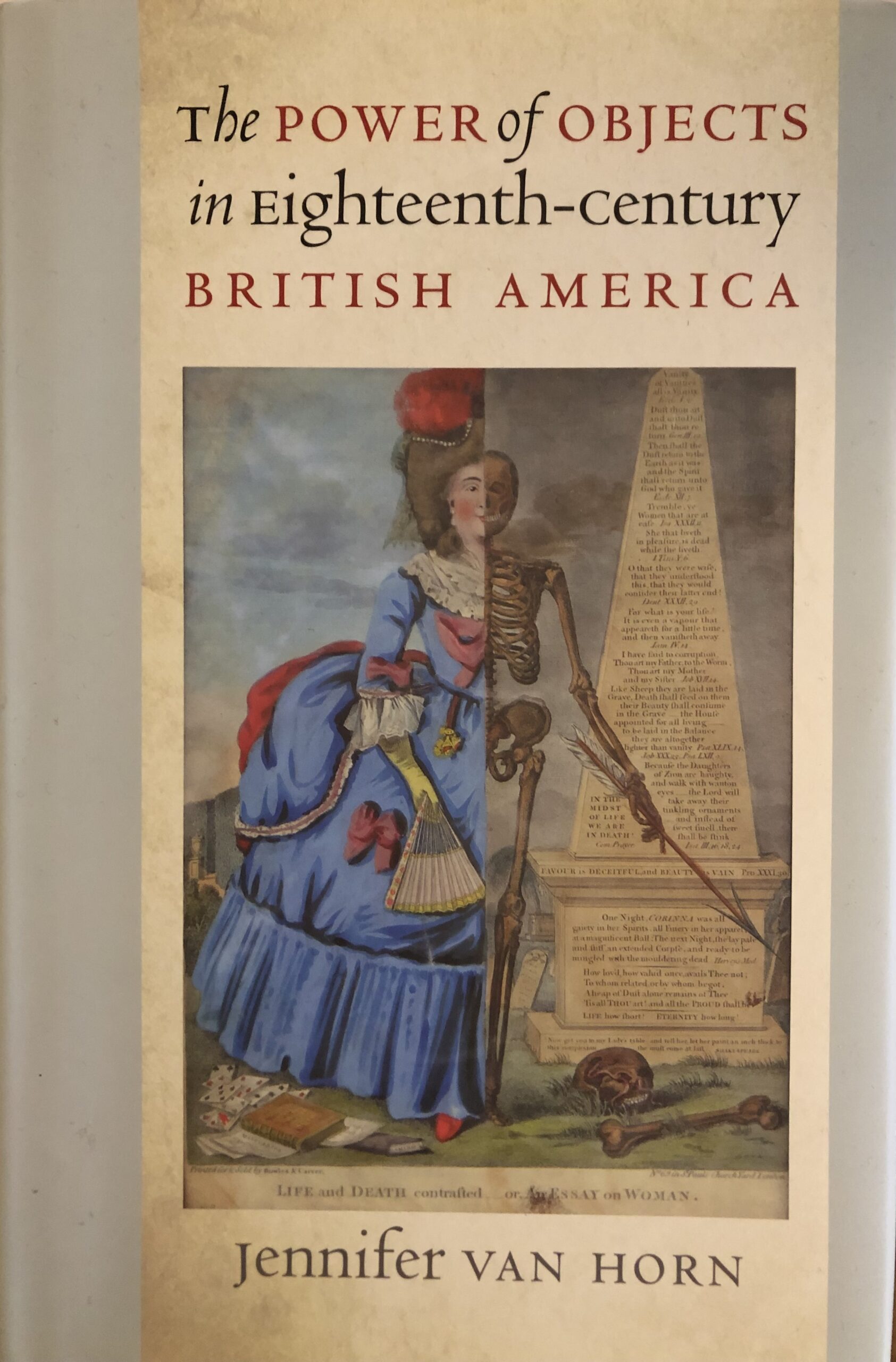 2-What are you working on at the moment?
Two different projects: one of which is on the British collector Sam Mendel, research I am presenting at Tom Stammer's and Silvia Davoli's conference on Jewish Collectors in June (WORKSHOP: Jewish Collectors and Patterns of Taste (c.1850-1930) Collectionneurs juifs et tendances du gout (c.1850-1930), June 27th – 29th 2022, Sorbonne Université and Musée Nissim de Camodo, Paris https://jch.history.ox.ac.uk/event/workshop-jewish-collectors-and-patterns-taste-c1850-1930). His family was originally German, but they came to Britain (first Liverpool and then Manchester) in the first decade of the nineteenth century. Sam Mendel formed a very large collection of British art  mostly using Thomas Agnew as his dealer. He had to sell his collection because of business reversals. I am therefore examining his collection from the stand point of how typical a collection of British art it was, but also Mendel's reasons for collecting. I have been working on a longer-term project about the history of collecting in America and national identity. For that project, I am focusing on issues of taxation and government support. 
3-Why do you think collecting is an interesting topic?
When you study collecting you have to learn about everything that was in that collection, so you are not confining yourself to just one period or one artist, but you are looking at its totality and that is always interesting and stimulating. You are not getting bored and it is always an excuse to learn about new objects. As someone who is very committed to the social history of art, the ways in which art history is written about is so much determined by the powerful collectors, and to show that that art history is dependent upon collectors, and therefore might need to be expanded, is very important I think. 
4- Do you collect? And if so what?
It is hard to call myself a collector, because in a New York apartment there are limits to space, but I do acquire objects every once in a while and they usually have some personal connections. The very first year that TEFAF was in New York there was a gallery that I know which was showing the work of a Singaporean artist, Heman Chong. He is a conceptual artist, but his work is very much involved with books. He is very interested in libraries and books, and this series was a series of paintings which were book covers but abstract. One of the books that he did was George Eliot's Daniel Deronda. When I was writing my dissertation on a nineteenth-century topic I was reading a lot of books by Eliot among others, and Daniel Deronda is a book that has a lot of resonance for me. So that struck a chord. It needs to strike a chord for me. But also there is an Italian photographer called Beatrice Pediconi, she does abstract photographs and she uses the medium of photography to explore physical conditions and transcends media.
The last thing that I got at an art fair was at Artissima in Turin: a French gallery was offering works by Mark Dion. His works very much appeal to someone who likes and is interested in issues of display. And it is an interior with images on the wall and he is very concerned with environmentalism and science. This is definitely one of my favorite things. 
Beatrice Pediconi, Seven, 2014, 7 polaroids, 4 x 5 in.
5- If you could buy/collect anything in the world what would it be?
I always have a wish list of things in mind. I have always loved paintings on copper, so a paintings on copper collection would be great, but this is more of a category that interests me. I love works on paper, but then again as a category. Very strangely I am very attracted to things that are blue, it is a visual connection for me. I like to think about the difference between what you like on an intellectual level and those things you want to live with. Unfortunately my apartment is small and can't handle anything else, but it is always a fun exercise to do!
Elizabeth Pergam interviewed by Martina Fusari on 26-04-2022