The Seminar for Collecting and Display invites you to its Seminar
on Monday, 5th June, 2023 at 6 p.m (BST)
This will be an in-person event only  
Professor Ken Dark will speak on:
'The City as a Museum: curating and displaying past monuments and sculpture in Byzantine Constantinople'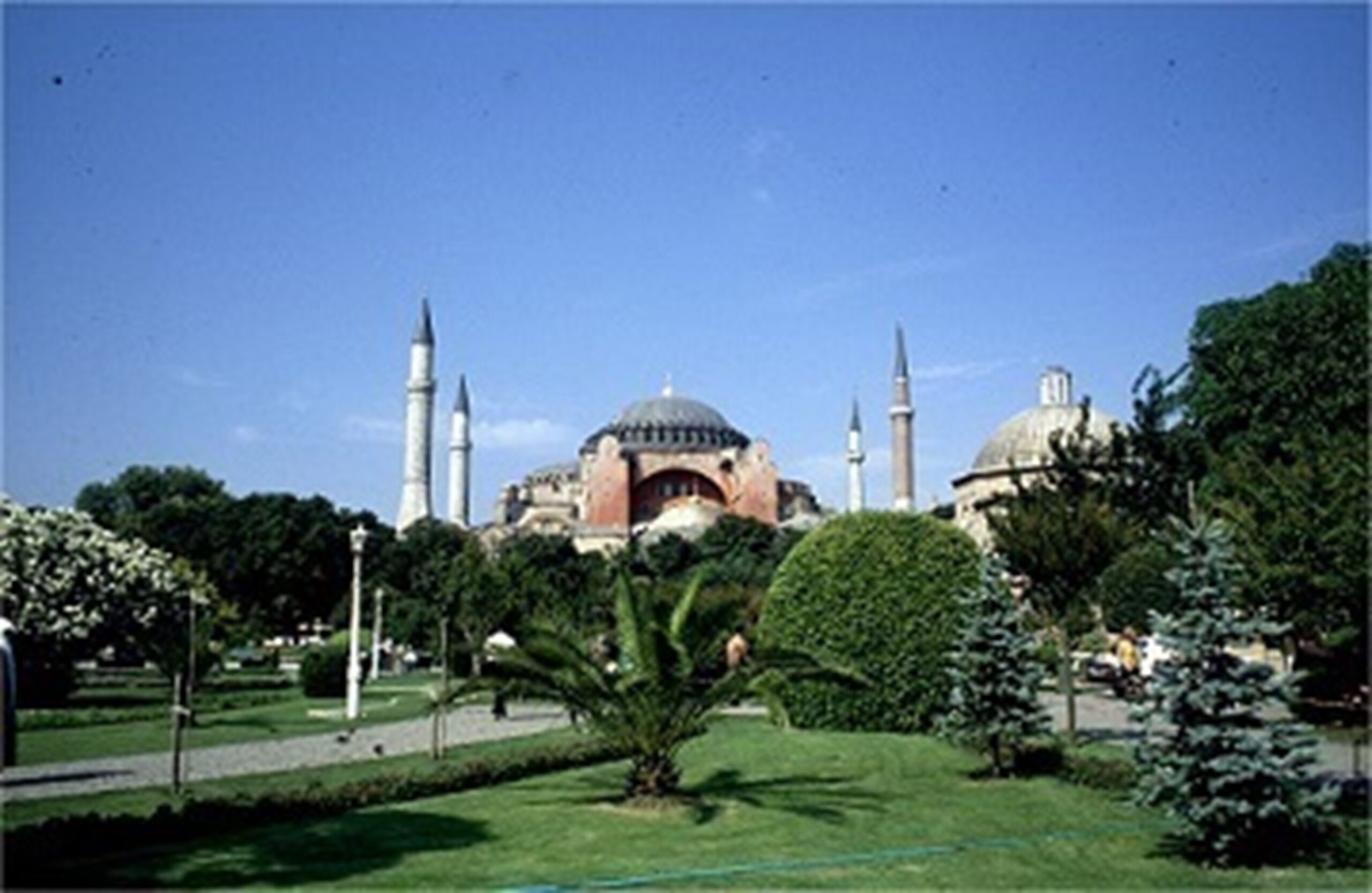 For approximately a millennium, the city of Constantinople (modern Istanbul) was the capital of the Eastern Roman (today called 'Byzantine') empire.  Throughout this time, emperors, aristocrats and clergy were constantly aware of their Classical Greek, Hellenistic, Roman and Christian heritage – using this in various ways to promote identities, establish continuities and legitimise institutions. This use of the past was physically expressed by the curation and display of antiquities across the city, and by combining archaeological and textual sources we can discover the processes of selection and presentation and the shifting meanings attached to ancient monuments and Christian relics in the Byzantine capital.
Professor Ken Dark studies archaeology at the universities of York and Cambridge and taught in the universities of Oxford and Cambridge before moving to the University of Reading, where he became Professor of Archaeology and History.  Having left Reading in 2021, he is currently attached to King's College, London.  A specialist in the 1st millennium AD, Ken has been awarded honorary professorial titles from four overseas universities, written over 100 academic publications, including 14 books and directed excavations and surveys in Britain and the eastern Mediterranean for over 30 years.   A Fellow of the Society of Antiquaries of London, the Society of Antiquaries of Scotland, the Royal Historical Society and the Royal Anthropological Institute and the Royal Society of Antiquaries of Ireland, he is the only person ever elected to all of these learned societies.
Between 1998-2004, he co-directed the British Museum-sponsored 'Istanbul Rescue Archaeology Project' and, between 2004-2018, co-directed the Anglo-Czech 'Hagia Sophia Project' published as the books: Hagia Sophia in Context: an Archaeological Re-examination of the Cathedral of Byzantine Constantinople (Oxford, 2019) and Constantinople – Archaeology of a Byzantine Megapolis (Oxford, 2013). His latest book, Archaeology of Jesus' Nazareth, was published by Oxford University Press earlier this year.
JOINING INSTRUCTIONS
To attend in person: The seminar will take place in the Institute of Historical Research, Senate House, Malet St London WC1E 7HU, room Wolfson NB02. Please register with the Institute of Historical Research, stating that you will be attending in person.
Please note: you need to register by Sunday evening.