Upcoming Events
---

Seminar Collection
The merchant Alexis Delahante (1767-1837) and the dispersion of master paintings between Paris, London and Berlin
Tuesday, 06 October 2020, 6.30pm-8.00pm (Paris time)
Online
Christine Godfroy-Gallardo
Please note this seminar will be held in French.
To read more click here
To register for this event please email collection.seminaire@gmail.com
---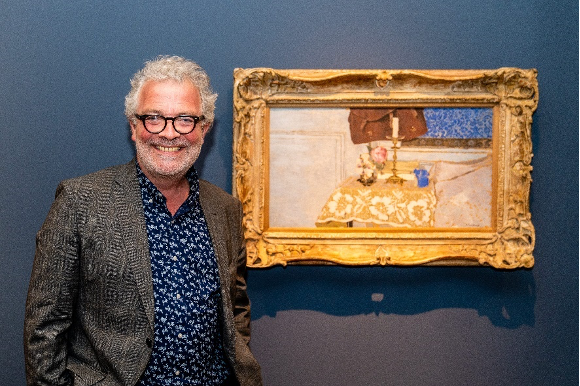 SHC Autumn Series on Independent museums in the UK
Session 2: A presentation by Chris Stephens, director, The Holburne Museum, Bath
Thursday, 8 October 2020 at 6.30 pm (BST)
Online
To read more click here
To register for this event please email events@societyhistorycollecting.org
---

Violated National Heritage: Theft, Trafficking and Restitution
New Date Announcement: 24 March 2021
Victoria and Albert Museum
Lydia & Manfred Gorvy Lecture Theatre Cromwell Road London SW7 2RL
Attendees who paid for the 2020 event will be refunded, and ticket registration will open in early 2021.  If you registered for the 2020 date, you will need to register again for the 2021 date.  
Click here for more information on the event
The Society for the History of Collecting is grateful to the Worshipful Company of Makers of Playing Cards and the Gilbert Trust for the Arts for their support in making this event possible.
THE IMAGE ABOVE: DETAIL FOR A COLOURED LITHOGRAPH AFTER L. BOILLY, 1823, WELLCOME COLLECTION. CC BY.
---

Tricks of the Trade: Duveen Brothers and the Market for the Decorative Arts, 1880–1940
Postponed until further notice
The Getty Center
Please note this event and all other talks at the Getty have been postponed, or cancelled, until further notice.
---

Visit to Stourhead
Postponed until further notice
This event will be confirmed once the house and curators give a specific date.
We have organised a Society tour to Stourhead in Wiltshire to view the house and tour the gardens. In the morning we will tour the house with Stourhead expert Dudley Dodd, author of past Stourhead guidebooks as well as a book on the Peretti Cabinet that was bought by Henry Hoare II in 1740 whilst on Grand Tour in Rome. After lunch we will tour the 18th-century English Landscape garden by Society member John Harrison.
Click here to see event details
Final details of the event and tickets will be available through Eventbrite.
---
---
If you have any questions, please contact: info@societyhistorycollecting.org