Upcoming Events
---

Talking Drawings: A Conversation with Collectors
Saturday, 25 January at 5:00pm
Driscoll Babcock Galleries, 22 East 80th Street, New York, NY 10075
The Americas Chapter, in collaboration with Master Drawings New York, is pleased to announce registration is now open for Talking Drawings: A Conversation with Collectors.
Following last year's standing-room-only event, this year's Collectors
Conversation features four women who collect and deal in old master and
nineteenth century drawings. Join us for a lively and engaging
discussion with Katrin Bellinger, Mireille Mosler, Celia Hilliard, Betty
Eveillard, led by Jennifer Tonkovich, Eugene and Clare Thaw Curator of
Drawings and Prints at The Morgan Library & Museum.  Collectors will
share insights into their philosophy, decision making, goals, and
philanthropy, and offer a fresh perspective on the market for master
drawings today.
Following the event, participants are encouraged to stay for cocktails
and continue the conversation.
Please reserve your seat through Eventbrite (click here for link)
Master Drawings Week Events (click here for link)
---

Book Launch for Antiquities in Motion: from Excavation Sites to Renaissance Collections
Thursday, 6 February 2020 at 6:00PM
The Court Room, Senate House, Malet Street, London, WC1 7HU
Dr Furlotti, Dr Aymonino and Dr Arthur McGregor discuss the book: Antiquities in Motion: from Excavation Sites to Renaissance Collections
The evening will end with a wine reception.
There will also be an opportunity to buy the book at a discounted price.
The book has been shortlisted for the Morey award and was chosen as one of the books of 2019 by the Sunday Times Literary Supplement  (click here for link)
Please reserve your seat on Eventbrite (click here for link)
Event made possible through the support of Getty Publications.
Click the links below to follow Getty Publications on
To learn more about the book click here 
---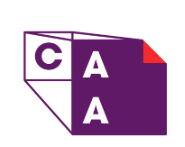 The Society for the History of Collecting 
at College Art Association, Chicago, February 2020
Session Announcement
Session 1: The Institution as Collector, Thursday, February 13: 4:00-5:30pm
Session 2: The Collector and the Institution, Thursday, February 13, 6:00-7:30pm
To read more about the sessions and papers to be presented click here
---

Violated National Heritage: Theft, Trafficking and Restitution
Tuesday, 17 March 2020 at 4:00 – 8:30PM
Victoria and Albert Museum
Lydia & Manfred Gorvy Lecture Theatre Cromwell Road London SW7 2RL
Have you ever wondered how ancient art from countries such as Egypt, Greece and Rome came to fill European and American museums? And how did national Pacific collections come into being? This conference, with a dynamic list of international speakers, will address how collecting has developed since the 16th century, and how, over the centuries, it has been regulated, even circumvented in various ways. It will also look beyond the boundaries of legal trade of art and artefacts to consider how the criminal orbit operates, how heritage-rich countries confront the trafficking of their patrimony and how museums are involved in such debates.
This conference will not tackle the Parthenon marbles debate nor war booty, but it will raise issues around patrimony laws, looting, trafficking, faking provenance and money laundering. Presentations on particular historical contexts will be followed by talks focusing on the contemporary situation, including the policing and voluntary restitution versus surrender of objects as the result of investigative evidence. Trafficking takes many forms and may include forgeries in order to satisfy demand. Both source and receiving countries have sharpened their laws, policing and prosecutions.
This conference is aimed not only at students but also art world and museum professionals, indeed at anyone interested to hear the latest information, much of which is unpublished, and to learn more about the realities behind these key issues.
Programme:
Vernon Rapley (Director of Cultural Heritage Protection and Security) & Laura Jones (Cultural Heritage Preservation Lead): The V&A's Culture in Crisis Programme;
Barbara Furlotti (The Courtauld), on the Roman Antiquities Market during the Renaissance;
Hilke Thode Arora, Keeper Oceanic collections (Museum Fünf Kontinente, Munich), on Pacific 'gifts';
Eleni Vassilika, Former museum director (Hildesheim and Turin), on the operations of placing illicit Egyptian antiquities in museums;
Christos Tsirogiannis, Assoc. Prof. and AIAS-COFUND Research Fellow, Institute of Advanced Studies, University of Aarhus, formerly at the Archaeological Unit at Cambridge, as well as the Greek Ministry of Culture and the Greek Police Art Squad, on recent restitutions to Greece;
Omniya Abdel Barr, V&A researcher and project director for the documentation of Mamluk patrimony in Cairo, on the theft of elements from mosques (minbar);
Ian Richardson, Registrar for Treasure Trove (The British Museum), on how the TTAct functions;
Roland Foord, Senior Partner, Stephenson Harwood LLP, on procedures for restitution.
The day will end with a Drinks Reception.
The Society for the History of Collecting is grateful to the Worshipful Company of Makers of Playing Cards and the Gilbert Trust for the Arts for their support in making this event possible. 
THE IMAGE ABOVE: DETAIL FOR A COLOURED LITHOGRAPH AFTER L. BOILLY, 1823, WELLCOME COLLECTION. CC BY.
Please reserve your seat on Eventbrite (click here for the link)
---
If you have any questions, please contact: info@societyhistorycollecting.org